« Al Gore Blames Obama's Debate Defeat on the "Altitude in Denver" – Video ~ LMAO Even Bob Beckel said Gore is Nuts! | Main | Jay Leno : The Only Person Who Didn't Tune In To The Debate Was Obama. »
October 05, 2012
VP Joe Biden Emphatically Declares "Yes We Do" want to Raise Taxes by $1 Trillion – Video 10/4/12
VP Joe Biden at a campaign event in Council Bluffs, Iowa says that he and Obama want to raise taxes by 1 trillion dollars (October 4, 2012).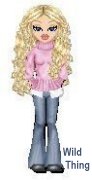 Wild Thing's comment...........
Idiot, and to brag about it makes me sick. This preaching to hate the successful, hate the rich, hate anyone that has more then you do is childish, some form or mental problems it seems to me.
Posted by Wild Thing at October 5, 2012 02:55 AM
---
Comments
The same Bush tax cuts that reduced taxes for the wealthy also reduced taxes for the middle class. To allow them to expire is going to nail the middle class too.
Posted by: BobF at October 5, 2012 09:51 AM
---