« A "Final Salute" to CSM Basil Plumley, a Man "Larger Than Life" | Main | About Obama's Apology Tour: Mitt Romney is Right – Video »
October 24, 2012
Obama knew an Al-Qaeda linked terror group took credit for the Benghazi attack before the ambassador's body was found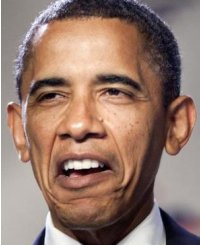 Officials at the White House and State Department were advised two hours after attackers assaulted the U.S. diplomatic mission in Benghazi, Libya, on September 11 that an Islamic militant group had claimed credit for the attack, official emails show.
The emails, obtained by Reuters from government sources not connected with U.S. spy agencies or the State Department and who requested anonymity, specifically mention that the Libyan group called Ansar al-Sharia had asserted responsibility for the attacks.
The brief emails also show how U.S. diplomats described the attack, even as it was still under way, to Washington.
U.S. Ambassador Christopher Stevens and three other Americans were killed in the Benghazi assault, which President Barack Obama and other U.S. officials ultimately acknowledged was a "terrorist" attack carried out by militants with suspected links to al Qaeda affiliates or sympathizers.
Administration spokesmen, including White House spokesman Jay Carney, citing an unclassified assessment prepared by the CIA, maintained for days that the attacks likely were a spontaneous protest against an anti-Muslim film.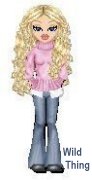 Wild Thing's comment...........
And the bottom line is Obama could care less about the life of any American.
Posted by Wild Thing at October 24, 2012 04:50 AM
---
Comments
Of course he knew. Those who gave and attended his daily briefings probably knew there might have been the possibility of an attack.
Blaming this video is almost like Fast & Furious but they both fell apart on them. If their stories would have held together, they could have been used as an attack on the First and Second Amendment. Free Speech and Gun Rights are the biggest Constitutional thorns in their side. Eliminate both and our Republic is over.
Posted by: BobF at October 24, 2012 10:07 AM
---