« About Obama's Apology Tour: Mitt Romney is Right – Video | Main | Obama Says He Has "Absolutely" No Regrets About Ignoring The Economy During His First Two Years »
October 25, 2012
Obama at campaign event in Denver, Colorado that he wants more wind turbines made "Here in China."
Obama at campaign event in Denver, Colorado that he wants more wind turbines made "Here in China."
.
Must be noted.............
Powerful Democrats Helped Chinese Firm Get Stimulus Cash For Wind Farm

In February 2010 it was reported that 80% of stimulus dollars for wind power went to foreign firms- including China. ABC reported that a Chinese company is helping build a massive wind farm in west Texas. The firm will receive $450 million in Stimulus cash. The project will save or create 300 jobs in Texas and 2,000 manufacturing jobs in China.

Powerful Democrats, including Harry Reid, helped a Chinese firm get stimulus cash for a wind farm – a wind farm that his donors supported.
MSNBC reported:
Top Democratic fundraisers and lobbyists with links to the White House are behind a proposed wind farm in Texas that stands to get $450 million in stimulus money, even though a Chinese company would operate the farm and its turbines would be built in China.
The farm's backers also have close ties with Senate Majority Leader Harry Reid, D-Nev., who, at the height of his hard-fought re-election bid this fall, helped blunt congressional criticism over stimulus dollars possibly going to create jobs in China by endorsing a proposal by the Chinese company to build a factory in his home state. Although his campaign received thousands of dollars in donations from the wind farm's backers and Reid stood on stage with them at a campaign event they hosted, his office declined to answer any questions about the wind farm's organizers or their plans for Nevada.

.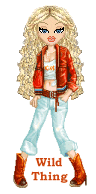 Wild Thing's comment............

Everything they do is a crime, and they should all be in prison.
Posted by Wild Thing at October 25, 2012 07:50 AM
---
Comments
Chrissie (wild thing)
I am a Vietnam veteran with the 720th MP bn. located in Long Binh. I remember a visit from Bob Hope in 1968 and I have learned that you were one of the young ladies that was featured on Mr. Hopes trip. I just wanted to thank you for taking the time to do that when so many young people at that time couldn't care less about us. You have been special to me and lot's of my friends for many years! Thank you so much. You are loved by many!
Posted by: Mike Van Fossen at October 27, 2012 06:03 PM
---