« Obama vs. Bill Clinton., Ronald Reagan and Others ..."OPTIMAL" | Main | Romney Great Debate! Fox News' Chris Wallace: You Would Have Thought Romney Was The President »
October 23, 2012
Good Greif Again? Obama Heading Back to 'The Tonight Show' Wednesday Night for 5th Time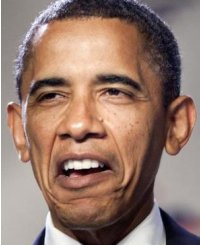 WASHINGTON (AP) — President Barack Obama will be sitting down with Jay Leno on the set of "The Tonight Show" Wednesday, less than two weeks before Election Day.
NBC says Wednesday night's appearance will be Obama's fifth on "The Tonight Show," his third since he became president.
Obama has been making the late-night rounds as the presidential campaign has picked up steam. He was on CBS' "Late Show With David Letterman" last month, and chatted with Jon Stewart on Comedy Central's "The Daily Show" last week..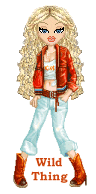 Wild Thing's comment.............

Obama just uses his office to do talk shows. Just like he uses the troops for photo-ops.
Posted by Wild Thing at October 23, 2012 04:45 AM
---
Comments
Don't think for a moment that this President is going away quietly in low-profile humble retirement with the American decency of Bush father and son.
No, this is how he will spend the rest of his life having never governed but perpetually seeking celebrity and the adulation and fawning of others on television late night talk shows, Comedy Central and The View blaming his predecessor Bush and criticizing his successor Romney.
He'll come out with his third autobiography after just turning 50.
When truth be told, he couldn't qualify to be a greeter at a the front door of a Chicago hotel, or even strong enough to be a luggage handler.
All talk, he's a community organizer. That's all he ever was.
Posted by: Carlos at October 23, 2012 07:50 AM
---