« Father of Navy SEAL Killed in Benghazi Terrorist Attack: Obama "Would Not Look Me in the Eye" – Video | Main | Bigger than Watergate: Proof that Obama is Lying about Benghazi »
October 27, 2012
Former Top Defense Official: If Obama Gave Order to Protect Benghazi Heroes There'd Be Paper Trail (There Was No Order)
Former Top Defense Official: If Obama Gave Order to Protect Benghazi Heroes There'd Be Paper Trail (There Was No Order)
Barack Obama told Denver's WUSA TV this in regard to the Benghazi 9-11 terror attack,
"I gave three very clear directives. Number one, make sure that we are securing our personnel and doing whatever we need to. Number two, we're going to investigate exactly what happened to make sure it doesn't happen again. Number three, find out who did this so we can bring them to justice."
Tonight however, Bing West, a former Assistant Secretary of Defense, told Greta Van Susteren,
"If that actually happened the way President Obama said it happened, there's a paper trail and I think people reasonably enough can say, "Can we see the order?" because hundreds of others supposedly saw this order.
Obama just got caught. He lied about his securing our personnel in Benghazi. And now the world will know about it.
There was no order to protect our men on the ground.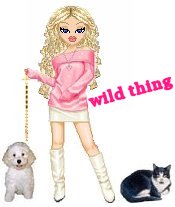 Wild Thing's comment....................

Obama has blood on his hands!!!!!!!!!!!!!!!!!!!!!!!!!!!!!!!!!!!!!!!!!!!
Posted by Wild Thing at October 27, 2012 02:50 AM
---