« Holding President Obama Accountable | Main | Study: Black Americans Feel Less Empowered Under Obama Than They Once Did »
October 18, 2012
Former Obama Aide Once Labeled White House "Hostile" to Female Employees

Former Obama Aide Once Labeled White House "Hostile" to Female Employees
During the debate debate, President Obama and Mitt Romney tried to garner support from female voters. The Obama campaign has accused the Republican candidate of a so-called war on women. However, it was in fact a former aide to the Obama administration who once called the White House "hostile" to female employees.
Anita Dunn, who recently served has Obama's moderator during debate prep, was also the former White House communications director. She was quoted in Ron Suskind's book 'Confidence Men' saying, "This place would be in court for a hostile workplace … because it actually fit all of the classic legal requirements for a genuinely hostile workplace to women."
Sean Hannity reported on his show, "Since Obama has been president, we have half a million fewer women working, 0.5 percent increase in unemployment for women, the poverty rate for women in this country right now is 16.3 percent."
Syndicated columnist Michelle Malkin joined Hannity tonight to react to this fact checking. She said, "If this record existed under a Republican administration, it would be branded misogynist with a capital 'M.'"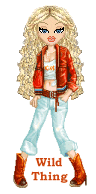 Wild Thing's comment....................

I honestly don't think Obama likes anyone and not even sure if he loves or not. He is so agenda driven and all about himself.
Posted by Wild Thing at October 18, 2012 02:45 AM
---
Comments
..even Anita "Mao Tse" Dunn realized that Ubama is not fair to women. Sexism is in Ubama's DNA..
Posted by: Willy at October 18, 2012 10:58 PM
---