« Former Navy SEAL: Obama Campaign Has 'Exploited The Military' | Main | Obama Won't Allow American Flagship Cruise Industry to Build Cruise Ships Here in USA NO Tax Dollars to be Used »
October 09, 2012
Florida School District Lets Dem Group Register Kids to Vote, But Not GOP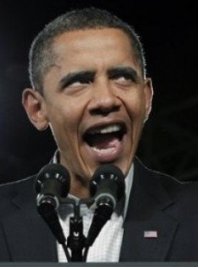 Florida School District Lets Dem Group Register Kids to Vote, But Not GOP
Pasco County Schools in Florida allowed Democrats to register kids to vote and speak to classes but not Republicans.
Florida Republicans are outraged after a school district allowed a pro-Obama organization to conduct student voter registration drives and deliver speeches to classes – but denied the Romney campaign similar opportunities.
Pasco County Schools confirmed to Fox News that volunteers from Organizing For America were given access to as many as a half dozen high school and middle school campuses.
"They did register students to vote," spokesman John Mann told Fox News. "We don't know how many children were registered – (but) we have an ongoing investigation."
According to email correspondence obtained by Fox News, volunteers tried to infiltrate at least three other school campuses – but on-campus officials rebuffed those efforts.
In addition to voter registration, a former teacher was allowed to deliver Obama speeches to a number of senior high school students.
"She got into six classrooms and gave pro-Obama speeches – like way off to the left," said James Mathieu, general counsel for the Pasco County Republican Party. "That got out to parents and parents complained."
Matthieu told Fox News he has filed a complained with the Florida Division of Elections and also contacted the Florida Attorney General's office.
"We have a liberal culture in our school system and we know that," he told Fox News. "The problem is someone has used false credentials, false pretenses and there is a security issue."
Mathieu said that some of the Organizing for America volunteers identified themselves to school officials as being with the local elections office.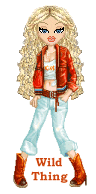 Wild Thing's comment...........
The most corrupt administration in the history of this country. Top to bottom
Posted by Wild Thing at October 9, 2012 02:50 AM
---
Comments
That's the union culture. Unions have decimated private industry but have gained a stronghold on public employees. The public employees will always be here as there services are taxpayer funded and necessary and therefore can't go overseas. But, what if a city or school district hired a private contractor to do the teaching?
Posted by: BobF at October 9, 2012 07:22 AM
---
Bob, thank you for your input.
Posted by: Wild Thing at October 10, 2012 03:06 AM
---