« Actor Scott Baio Speaks Out for Mitt Romney and Fixing America (Video) | Main | Questions Barack Obama Needs to Answer »
October 15, 2012
Coal Miners Fight Back Against Obama's TV War on Coal Ad and Miners Say It is Absolutel Lies!
Miners Fight Back Against Obama TV Ad: "Absolute Lies"
Coal miners tell Obama to stop the absolute lies in TV ad accusing miners of being props at rally for Romney. Miners held a press conference to release a letter signed by over 500 miners saying they were not forced to attend Romney event. They wanted to attend because their is a war on coal and Obama is leading it. If Obama is re-elected he will put us all out of work permanently.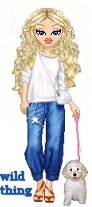 Wild Thing's comment................

I am so proud of these miners for what they did and are doing. I hope you get a chance to watch the entire video, it is important to know what Obama has done and how these miners are fighting back.
The miners are supporting Romney and they let Obama know that as well in this video.
Posted by Wild Thing at October 15, 2012 02:55 AM
---