« Former Top Defense Official: If Obama Gave Order to Protect Benghazi Heroes There'd Be Paper Trail (There Was No Order) | Main | Muslim Brotherhood Behind Benghazi Attack With Link to Obama »
October 27, 2012
Bigger than Watergate: Proof that Obama is Lying about Benghazi
FOX News reported earlier today that security officers on the ground in Benghazi had a laser planted on a target that was firing on the annex.

The team was in constant radio contact with their headquarters. In fact, at least one member of the team was on the roof of the annex manning a heavy machine gun when mortars were fired at the CIA compound. The security officer had a laser on the target that was firing and repeatedly requested back-up support from a Spectre gunship, which is commonly used by U.S. Special Operations forces to provide support to Special Operations teams on the ground involved in intense firefights.
So there were two drones in the air recording the attack on the ground. And now we know the CIA team at the annex was in constant radio contact with their headquarters. The White House was able to watch the attack live back in Washington DC. Yet, yesterday Defense Secretary Leon Panetta said this,
"The U.S. military did not get involved during the attack on the U.S. mission in Benghazi, Libya, last month because officials did not have enough information about what was going on before the attack was over."

.

Caller into Rush Limbaugh show....................

ALLER: Well, there's three networks, Rush. The e-mails that have been released are unclassified e-mails. On the top secret side, a flash traffic message from the embassy Tripoli to the White House Situation Room, it's like an IM. I mean, it's immediately responded to. You have to acknowledge receipt of it. Okay? So it's immediate. It gets to the person, the watch officer sitting there, boom, flashes on his screen, he has to acknowledge receipt. And then there's a protocol for who he then sends it to. He physically turns to someone, the senior guy on watch, "This is a critical element of information. POTUS needs to hear this," and that's what would have happened.
So no one in the White House can deny that — well, they can deny it, but the fact is the protocol says someone marched their happy little ass up to the senior guy standing next to POTUS and said, "Sir, ambassador in Libya is in peril." And if he was missing, that is even a higher precedence. And then the chain would have also gone out automatically to the geographic combatant commander, AFRICOM, and he would have then turned to his special operations commander and said, "I want the In-Extremis Force, you know, strip ready in five minutes." And evidently they were strip ready in Sigonella and they would have the assets to penetrate the airspace, you know, an MC-130 papa, which is a C-130 specially equipped with electronic countermeasures. They didn't need permission to enter Libyan airspace, okay?
I'm giving you a lot of Inside Baseball stuff, and maybe putting myself in a little peril by doing it, but the In-Extremis Force, they would have been chomping at the bit to do this. It was turned down, POTUS, at his five p.m. Eastern time meeting with the principals, that's when he put the kibosh on everything. It was a conscious act. It has to be because, you know, the In-Extremis Force is required to be prepared to do In-Extremis non-combatant evacuation operations for its geographic responsibility, the entire continent of Africa. So there's always somebody ready to go, and the aircraft are always prepared to go.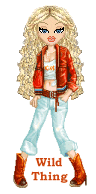 Wild Thing's comment....................
LIAR Obama guilty!!!!!!!
This is HIGH Treason!!
Posted by Wild Thing at October 27, 2012 02:55 AM
---
Comments
This from a former Delta Operator at BLACKFIVE who was particularly interested in the part where they said the target was "laser painted" .

Having spent a good bit of time nursing a GLD (ground Laser Designator) in several garden spots around the world, something from the report jumped out at me. One of the former SEALs was actively painting the target. That means that Specter WAS ON STATION! Probably an AC130U. A ground laser designator is not a briefing pointer laser. You do not "paint" a target until the weapons system/designator is synched; which means that the AC130 was on station. Only two places could have called off the attack at that point; the WH situation command (based on POTUS direction) or AFRICOM commander based on information directly from the target area. If the AC130 never left Sigonella (as Penetta says) that means that the Predator that was filming the whole thing was armed. If that SEAL was actively "painting" a target; something was on station to engage! And the decision to stand down goes directly to POTUS!

Posted by: BobF at October 27, 2012 10:48 AM
---
This is much bigger than Watergate. Americans were abandoned and killed. This should completely sink obama's ship of state. But, with an obama friendly MSM, a largely news ignorant public, a corrupt federal AG and a leftist leaning SCOTUS they whole damn thing may be swept under the rug and Lady Gaga or Lindsey Lohan may become the item of the day. I sure hope this does become the death kneal for the obama disaster.
Posted by: TomR, armed in Texas at October 27, 2012 03:09 PM
---