« Steve Wynn On Obama: "I'll Be Damned If I Want To Have Him Lecture Me | Main | Wife Of Army Sniper Killed In Afghanistan Overjoyed To Hear Romney Talk About Her Husband, "One Of The Last Things He Said To Me Was 'I Need A New President'" »
October 10, 2012
Actress Stacey Dash Endorses Mitt Romney
Stacey Dash on Romney: 'I Chose Him Not By the Color of His Skin But the Content of His Character'
STACEY DASH: I just feel that as a country, this is my choice. This is the man I want to lead my country. It is my right as an American cit
izen. It's my Constitutional right to have my choice of who I want to vote for for President. And I chose him not by the color of his skin but the content of his character.
PIERS MORGAN, HOST: Have you heard from Mitt Romney at all?
DASH: Yes, well not Mitt Romney, Paul Ryan.
MORGAN: Paul Ryan rang you today?
DASH: Yes, he did.
MORGAN: What did he say?
DASH: He said, "Thank you so much for your support," and that I was brave, and they support me, and I thought that was so generous and kind. You know? Lovely. Really
MORGAN: Have any of the Obama campaign (unintelligible)?
DASH: No, they haven't.
MORGAN: What does it say to you about the state of the political discourse and the debate in America that one innocuous tweet from you, purely because you're an actress and the color of your skin, sparked this kind of mayhem?
DASH: I think it tells me that our, the state of our country is that we are not united. You know? We need to be united, and we all need to understand that we're all capable of achieving the American dream. And, but that has to be something that is self-realized. And also to demonize someone for achieving the American dream is unfair.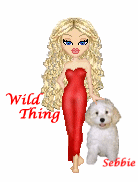 Wild Thing's comment..........
I am proud of Stacey, I tweeted to her and thanked her and told her she was very brave. To hang in there that she had a lot of support. She was getting a ton of attacks because she spoke out, which happens a lot to conservatives in Hollywood.
Posted by Wild Thing at October 10, 2012 02:55 AM
---
Comments
What is happening to Stacey has been happening to Black Conservatives for a long time.
Martin Luther King wouldn't be welcome in today's Democrat Party and would be labeled Uncle Tom by today's liberal black leaders.
Posted by: BobF at October 10, 2012 07:26 AM
---
I notice that Blacks who are conservative don't seem to consider their race as the defining aspect of their characters. In other words, they are independent thinkers. Not members of a tribe.
It seems to me that many of the great advances in the world can be attributed to individuals more so than to group think. Actually both scenarios can be productive, but societies that prohibit individualism seem to lag behind those that allow individual inititive.
Posted by: TomR,armed in Texas at October 10, 2012 12:20 PM
---
Great input thank you so much Bob and Tom.
Posted by: Wild Thing at October 11, 2012 02:31 AM
---