« Obama Won't Allow American Flagship Cruise Industry to Build Cruise Ships Here in USA NO Tax Dollars to be Used | Main | Mitt Romney Tells about Meeting one of the Navy SEALs Who Died in the Terrorist Attack on the U.S. Consulate in Benghazi, Libya – Video »
October 10, 2012
ABC News Reports: Obama State Dept. Now Confirming there Never was any Protest outside the U.S. Consulate in Benghazi, Directly Contradicts Story Told by Obama
ABC News Reports: Obama State Dept. Now Confirming there Never was any Kind of Protest outside the U.S. Consulate in Benghazi the Day Four Americans were Killed; Directly Contradicts Story Told by Obama White House for Days; Congressional Hearing Tomorrow
From ABC News tonight where anchor Diane Sawyer brought reporter Jonathan Karl on to report that the Obama State Department is now admitting that there never was any kind of protest outside the U.S. Consulate in Benghazi, Libya the day Ambassador Chris Stevens, and three other Americans were killed in a terrorist attack. You remember that for days the Obama Administration claimed the killings were the result of a spontaneous riot over an anti-Islam film. As late as five days after the attack, U.N. Ambassador Susan Rice went on five Sunday Shows and made that claim. Now the admission comes that there never was a riot of any kind.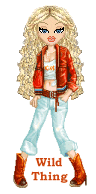 Wild Thing's comment.............
Changing their stories like a person breaths.
Posted by Wild Thing at October 10, 2012 02:40 AM
---