« Charles Krauthammer : "it's unequivocal Mitt Romney won." | Main | Obama knew an Al-Qaeda linked terror group took credit for the Benghazi attack before the ambassador's body was found »
October 23, 2012
A "Final Salute" to CSM Basil Plumley, a Man "Larger Than Life"

A tribute to a true American hero: Command Sergeant Major Basil L. Plumley. Veteran of WWII, Korea, and Vietnam.
Fort Benning held a ceremony at the Infantry Chapel in his honor where his daughter Kimberly and his close friends gathered to farewell an Army legend.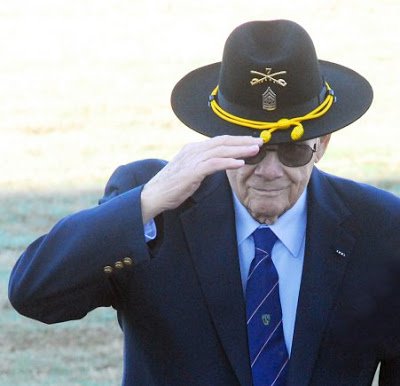 Retired Command Sgt. Maj. Basil Plumley died Oct. 10 at the age of 92. Plumley, who had five combat jumps, earned the Combat Infantryman Badge in World War II Korea and Vietnam (where he served two tours). He was one of 324 Soldiers to claim that honor.

The Army's Bridgett Siter wrote this "final salute" to CSM Basil Plumley following his death on October 10 at the age of 92. This is well worth the read. H/T to Joe Galloway for sending out the signal on this fine piece of writing.
Tucked between pages 220 and 221 of a dog-eared copy of "We Were Soldiers Once … and Young" is a receipt from the Fort Benning commissary dated 2001. It serves two purposes; first, to mark the account of a remarkable incident that occurred in November 1965 during a battle between American forces and the North Vietnamese in the Ia Drang Valley; and second, to remind me that for a time, a giant walked among us.
In April 2001, the smoke had finally settled from the exodus of the film crew, the stars and cameras and hangers on who descended on Fort Benning earlier that year to film Hollywood's adaptation of We Were Soldiers. I was in the check-out line with my daughter and a friend, both 10-year-olds who had experienced first-hand the sensation that surrounded the presence of Hollywood royalty on post since their moms worked in the Public Affairs Office.
In walked retired Command Sgt. Major Basil Plumley and his wife Deurice.
I didn't introduce the girls to the Plumleys; they were on their way in and we were on our way out. But I explained who he was and reminded them that Sam Elliott played Plumley in the movie.
"He's a real hero, not an actor," I said. "He's the kind of hero Hollywood makes movies about."
The girls, of their own volition, approached the sergeant major to ask for his autograph. I held my breath, because I knew Plumley hated the limelight, no matter how "little" the light.
I had nothing to worry about. The girls bounded back smiling, with Plumley's signature scrawled across the back of my register receipt. That evening, I tucked it into the book for safe keeping, and there it stayed until last week, when I learned that Plumley died Oct. 10 at the Columbus Hospice after a short battle with cancer. He was 92.
I pulled the book off the shelf and turned to page 220 to review the brief account of an incident that happened on the second day of that bloody three-day battle between the Soldiers of the 7th Cavalry Regiment and 2,000 North Vietnamese forces:
"In the midst of this bedlam a blazing flare … streaked across the sky and plunged into the ammunition dump near the battalion command post. It lodged in a box of hand grenades, burning fiercely. Without hesitation, Sergeant Major Plumley ran to the stacks and with his bare hands reached into the grenade boxes and grabbed the flare. (He) jerked the flare free, reared back, and heaved it out into the open clearing. He then stomped out the grass fires touched off by the flares in and around the ammo crates."
Just one paragraph out of 430 pages -- a succinct account, unembellished, that encapsulates the character of a man who was larger than life long before his character hit the big screen. Oddly enough, that scene never made it into the movie. Perhaps it wasn't believable enough to pass muster with the masses.
Plumley's bravery in Vietnam was probably a mixture of inherent character and confidence gained on the battle field. The West Virginia native, who was born on the first day of 1920, earned the Combat Infantryman Badge in World War II, Korea and Vietnam (where he served two tours.) He was one of only 324 Soldiers to claim that honor.
"It Takes Your Breath Away"
He fought in more than 20 military operations during his 32-year military career, having enlisted on March 31, 1942, as a private after two years of high school. During WWII, he fought in the Allied invasion at Salerno and the D Day invasion at Normandy, and he made four combat jumps with the 320th Glider Field Artillery Battalion. He made another combat jump in Korea with the 187th Airborne Infantry Regiment. There are those who claim, but cannot prove, that he was the only man to claim five combat jumps behind enemy lines.
"It takes your breath away to think he survived all that. No one should have survived all that," said Joe Galloway, who co-authored the book with retired Lt. Gen. Hal Moore in 1992. Moore was the lieutenant colonel who led the 1st Battalion, 7th Cavalry Regiment, into the Ia Drang, and Galloway was a UPI journalist assigned to the unit. (He was awarded the Bronze Star for helping rescue wounded American Soldiers under fire at Landing Zone X-Ray.)
The three became fast friends and remained close for nearly 50 years. Moore requires assistance these days, but he paid a visit to Plumley's bedside before his death.
"I am so blessed to have had two such men as best friends, as mentors and as role models for almost half a century," said Galloway, who has done more than any other to inspire new generations of Soldiers with the stories of old Soldiers, like Moore and Plumley.
But Plumley proved more of a challenge, even to Galloway. He never shared war stories and was known to hang up on reporters who called him.
"I don't do interviews. That's what he always said -- I don't do interviews," Galloway said. "I think he came to regret that decision, but once he made it, he stuck with it, and no one could talk him off it, not me and not Hal Moore."
I fared no better. On the one occasion I called Plumley and reminded him that we had met socially a time or two, he declined to speak to me in my role as a reporter and explained nicely that he'd been burned once by the media, badly. But when I approached him in person, after the screening of We Were Soldiers at the theater on Main Post, he offered this much.
"Too much Hollywood," he said of the movie. "It had too much Hollywood in it. That's all I want to say."
But apparently, Plumley had no issues with Elliott's portrayal. The actor "under played" the sergeant major, said Galloway, who introduced the two after Elliott had been cast as Plumley. They met at Plumley's house and chatted over coffee and Deurice's pie.
"I carried the bucket in that conversation. There I was with the two most monosyllabic men in the world in the same room, and I sat there between them. It was just grunts and growls for the first hour and a half, but then they got to talking," Galloway said. "When we left there, Sam said 'Joe, I think I'm going to try to talk like the sergeant major.' I said 'Well, Sam, it don't seem like that great of a reach to me.'"
Elliot and Plumley were "two peas in a pod," Galloway said, but "the sergeant major, in life, was bigger than Sam Elliott. Sam would tell you the same thing."
"He Just Had to Show Up, and People Paid Attention"
As a Soldier, Plumley defied convention as he defied death. Known as "Old Iron Jaw" to his Soldiers, he set his face like flint and led honestly, fairly and occasionally by intimidation, if need be. Galloway said the best lines in the movie were Plumley's own words, including his response to a Soldier who greeted the sergeant major with a "good morning."
"Who made you the (expletive) weatherman?" Plumley growled.
Earnie Savage was a young buck sergeant, an E5, when he met Plumley in 1964. Savage didn't frighten easily, but he tended to be overly deferential to anyone "above" him. And at 6 feet, 6 inches, Plumley towered over the young Soldier.
"It wasn't just his reputation, the sergeant major was literally bigger than life. He was huge, and when you saw him, you knew you better get your stuff straight," said Savage, who spent the better part of Monday standing post at Plumley's casket at a funeral home in Columbus.
Plumley was witty without effort and never long-winded, Savage said. "He didn't have to say a lot -- he just had to show up, and people paid attention. He was a lot like his reputation; he was gruff and he could be tough, but he wasn't mean. I never knew him to be mean."
To say he is a legend is not an exaggeration. The refrain "God may look like Sgt. Maj. Plumley, but he isn't nearly as tough on sins small or large," or some version there of, is commonly used in any discussion involving the man, and it was so long before his death and long before the movie.
He was also, in the popular vernacular, a PT beast.
In the months leading up to their deployment to Vietnam, Plumley and Moore worked their men hard. Ten-mile foot marches were the norm, and Plumley regularly ran long distances with his men, leading from the front.
"You'd hear him up front yelling, 'Awright dammit, pick it up back there,'" Savage said. "He was all about PT and conditioning, but he'd do everything he expected us to do. Without a lot of what we got from him and the colonel, I know some of us wouldn't be here today."
Plumley believed training, leading and disciplining Soldiers "was NCO's job, not an officer's job," Savage said. "He always said, 'If you lose a battle, it's the NCOs' fault.'"
His dedication paid off, when Plumley staffed the 7th Cav's 1st Battalion with Soldiers he knew to be highly skilled, well- trained and disciplined. He knew it because he trained most of them himself.
The Best Unit He'd Ever Served In
He said the (1st Battalion, 7th Cavalry Regiment) was the best unit he'd ever been in, the best trained," Savage said. "And it was, because he brought men he knew, a lot of them he'd trained and served with, and that's why we had such good leaders."
Plumley believed in training to standard, then raising the standard, said Steve Hansen, who served with Plumley in the Ia Drang.
"Being second at anything didn't count. He trained us to be the best," Hansen said. "We thought he was the dragon, but looking back, I know he was the moderator. He'd step in and speak up and tell the colonel when the men had all they could take. He took care of his Soldiers, trained them hard, but looked out for them."
Hansen said he was intrigued, some years back, when he came across a mention of "first sergeant" Plumley in a historical book about World War II.
"We all thought he was hatched a sergeant major, and here he was in black and white, a first sergeant. The passage wasn't very clear, just mentioned (Plumley) and something about a German tank," Hansen said. "He was a man of few words and a humble man; a lot of people don't realize that about him. He didn't brag, he just told you like it was. I asked him, 'What's the story about you and a German tank and he just grunted and said, 'Obviously I won.' And that was all there was to it."
Over the past few years, Plumley's personality changed noticeably, Galloway said. He became "almost loquacious -- a chatterbox," swapping old Army stories (but never war stories!) with old Army buddies. He attended events at the National Infantry Museum and seemed to fairly tolerate the limelight, such as it was. He thoroughly enjoyed hosting reunions that brought together dwindling numbers from that 'original' battalion of young studs who fought their way through hell together in the bloody Ia Drang Valley. A couple of years back, as his health declined, he relinquished his "reign" on the reunions. After Deurice died in May, Plumley said his time was short, he'd be joining her soon.
Tuesday, a crowd of more than 400 packed The Infantry Center Chapel to bid farewell to a giant. He was laid to rest with Deurice in the Main Post Cemetery.
Plumley received the Doughboy Award in 1999. His awards and decorations included Silver Star (one Oak Leaf Cluster); Legion of Merit; Bronze Star (one Oak Leaf Cluster and Valor Device); Purple Heart (three Oak Leaf Clusters); Air Medal (one silver and three bronze Oak Leaf Clusters); Army Presidential Unit Citation (two Oak Leaf Clusters); Army Commendation Medal; American Defense Service Medal; American Campaign Medal; Word War II Victory Medal; Korean Service Medal (with Arrowhead device and three campaign stars); Vietnam Service Medal (with one silver and three bronze campaign stars); Armed Forces Expeditionary Medal; Republic of Korea Presidential Unit Citation; Republic of Korea War Service Medal; United Nations Service Medal for Korea; Vietnam Gallantry Cross Unit Citation with Palm; Vietnam Campaign Medal; Combat Infantryman Badge (three awards); Master Combat Parachutist Badge (with gold star, indicating 5 combat jumps); Vietnam Army Basic Parachutist Badge; Order of St. Maurice; and Garry Owen Distinctive Unit Insignia.

.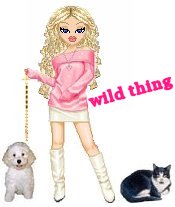 Wild Thing's comment...............
What a great tribute and even a greater man, this Hero Basil Plumley. It was an honor to read about him.

....Thank you Tom for sending this to me.

Tom

1st Aviation Brigade, US Army
RVN, Sep66-Mar68
US Army Special Forces
1970-72


Posted by Wild Thing at October 23, 2012 04:55 AM
---
Comments
Excellent post. Tribute befitting.
Shoulders back, spine erect, right foot swivel, shoe heel click,
Right hand salute.
God Bless America.
Posted by: Carlos at October 23, 2012 07:22 AM
---
One of America's greatest. CSM Plumley epitomized the best of the NCO corps and the best of the infantry. Not only did he earn 3 CIBs, he also had 5 combat jumps.
I wish I was articulate enough to give the praise that CSM Plumley deserves. I'll just say that he is in Valhalla now serving as CSM of a regiment of other heroes.
Posted by: TomR, armed in Texas at October 23, 2012 12:32 PM
---
WOW! CSM Plumley is what we call a man's man.
Posted by: BobF at October 23, 2012 10:07 PM
---
Thank you again Tom for this tribute.
Thank you Bob and Carlos.
Posted by: Wild Thing at October 24, 2012 05:10 AM
---