« Obama and Biden Embarass Office Of Presidency | Main | 'Economic Collapse' If Obama Re-elected »
September 11, 2012
What Mitt Romney Left Behind: The People Who Bought His House Tell Their Story ~ A Must Read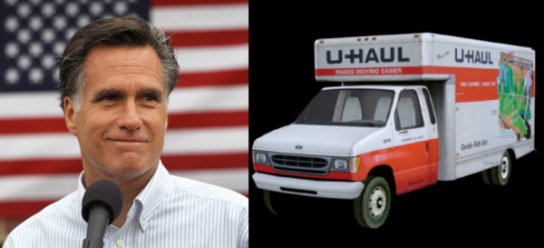 What Mitt Romney Left Behind: The People Who Bought His House Tell Their Story
Buying a house is usually an impersonal transaction. The buyer sees a scrubbed version of the home, artfully "staged," possibly with a fresh coat of paint and flowers on the table. Once a purchase price has been negotiated, the buyer and the seller sign legal papers in triplicate, and the new owner gets a set of keys and – if lucky – an extra garage door opener. So, when Hal and Corinne Prewitt decided to buy Mitt and Ann Romney's Park City, Utah home in spring of 2009, they figured they were in for another paperwork hassle. What they got, however, was a great house, interesting interactions with the man who'd just lost a bid to be the previous election's GOP nominee, and some insight into the character of the possible next President. In fact, their interaction with Romney was so different than what the Prewitts expected, Hal decided to write down his experience in a Google document which has since been downloaded over 100,000 times.
First of all, the Prewitts were impressed – and a little shocked — when Mitt Romney met them at the property on moving day. There were no brokers or anyone there at the house – just the former governor walking around the house to make sure the new owners were comfortable and familiar with their purchase. "He spent as much time as we needed showing us around, answering our questions and explaining how to use and service the home's equipment," Hal wrote. "And when he was done, he gave us his direct contact information should we have problems.
Secondly, the Prewitts were fascinated by the way Gov. Romney – worth, by some calculations, hundreds of millions of dollars – decided to move his things. Some people hire professional movers to pack their things, others hire them to transport them, and others prefer a do-it-yourself approach. Gov. Romney fit into the last category. He went to Home Depot, bought wood, and built the necessary containers to transport his possession from the house. Then, he asked a friend and some family to help him pack his family photos, mementos, and grandchildren's toys. Then, they carried his things into a U-Haul, which he drove to his new home in California.
The home, according to the Prewitts, was built with a focus on their family, even though it had "no swimming pool, tennis court or movie theater. There are no maid, butler or nanny quarters. Clearly Ann and Mitt raised their kids. No gold faucets, no fancy silverware. The kitchen was simple and typical of an average three bedroom home, very much like those in which we were raised." Because the Prewitts bought much of the home's contents, they also got to see the way the family really lived in their home: the linens didn't have the highest thread count, the master bedroom pillows had tags from a discount store, and almost everything — the art, furniture and drapes — were American made.
Plus, there were lots of toys for the grandchildren. Also, in the Romney's former mud room, Hal and Corinne found the former governor's ski gloves with holes in the fingers. Apparently, one of Mitt's sons had suggested he replace the gloves, but Gov. Romney, whom his sons have described as "frugal" and even "cheap," thought he could salvage them. When Hal and Corinne found the gloves, they'd been altered.
"Mitt had gone to the garage tool box and wrapped them with duct tape. Thrifty? Yes, and the repair provided an immediate practical solution rather than traveling to the store to buy a new pair," Hal wrote. "His indifference to appearance demonstrated his confidence, true character and priorities. Good qualities, but easily misunderstood because they are quite different from those displayed by many famous people and certainly politicians, who highly protect and prize their appearance."
In the Romney's master bedroom, was a prominent painting of Jesus Christ. "Most Americans know little about Mormonism and we didn't either," Hal wrote. "But Mitt Romney clearly had a home of faith and family just like the rest of us."
"One of the most interesting questions many have asked is, 'as president will he impose his beliefs on others?'" Hal wrote. "Many claim that a President Romney would take away rights and impose his beliefs on all Americans." However, possibly the most surprising discovery was a small stash of alcohol in the house, which – the Prewitts were told – was for guests only. Mormonism prohibits drinking alcohol, of course, and the Romneys are teetotalers. However, they kept a few drinks on hand to be good hosts and make sure their guests felt comfortable. Hal believes this stash shows the Romneys wouldn't impose their beliefs on others from the White House, because they didn't even impose their beliefs on others in their own house.
The Prewitts didn't support Romney in the 2008 election. Neither Republicans nor Democrats, they knew very little about Romney, Utah, or his former Presidential bid when they looked for a winter home. However, they felt they needed to speak out, because the caricature of Romney on television is such a far cry from the real man who showed him around the house and packed his own boxes that day.
"Mitt Romney… is not aloof or out of touch. He is a man of faith, family and American values. A guy who is well-grounded. It is not beneath him to roll up his shirt-sleeves and get the job done," Hal wrote. "The fact that he has allowed this to be kept so very private is a true testament to his character and shows how different he is from many other politicians."
.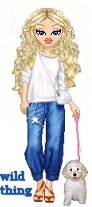 Wild Thing's comment.........
I recommend reading this to all the lurkers and regulars or anyone that would like to. I found it very special and a personal experience with a person is always the best.
Posted by Wild Thing at September 11, 2012 02:47 AM
---