« Student Asks Obama How to Find a Job – He Can't Answer, Tells Her It's Been Tough (Video) | Main | Gov. Rick Perry Does Best Tweet Ever!!! »
September 21, 2012
Univision's Jorge Ramos: "I Want You to Acknowledge You Did Not Keep Your Promise"
Univision's Jorge Ramos Calls out President Obama for Breaking His Promise on Immigration Reform: "I Want You to Acknowledge You Did Not Keep Your Promise"

Obama being called on the carpet by Univision's Jorge Ramos during an interview today, for his blatant breaking of a 2008 Campaign promise to get "Comprehensive Immigration Reform" passed by the end of his first term.
Ramos blasted away at Obama, reminding him that even though he controlled both the House and the Senate for his first two years in office, he did not even try to introduce a Comprehensive Immigration Reform bill. Ramos then said, "Before I continue, I want you to acknowledge that you did not keep your promise."
Of course, Obama droned on in his answer, making every excuse in the book, and essentially claiming he never really promised what he did promise.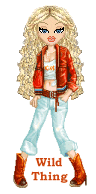 Wild Thing's comment.............
When Romney had his interview with Univision it went really well, lots of applause and some laughter too.
Obama's was just the opposite with Univision, it was very tense and Obama was jumpy and nervous and lots of uh- uh- uh's,
Posted by Wild Thing at September 21, 2012 02:50 AM
---
Comments
This lying POS blames Republicans for his ineptness. Funny, it's just now we're hearing how he invited members of congress to believed in immigration reform to get together.
Posted by: BobF at September 21, 2012 09:15 AM
---
This interview cost obama some Hispanic votes. I do not know how many will jump ship to Romney, but a lot will stay home 6 Nov.

Posted by: TomR, armed in Texas at September 21, 2012 03:29 PM
---