« Coal Miner Saying Barack Obama is "Attacking" His "Way of Life" – Video | Main | T E X A S P R O U D.... "Don't Mess With Texas" »
September 20, 2012
Obama Has Crossed the line, He now has His own American Flag with His Logo in place of Stars and only 5 stripes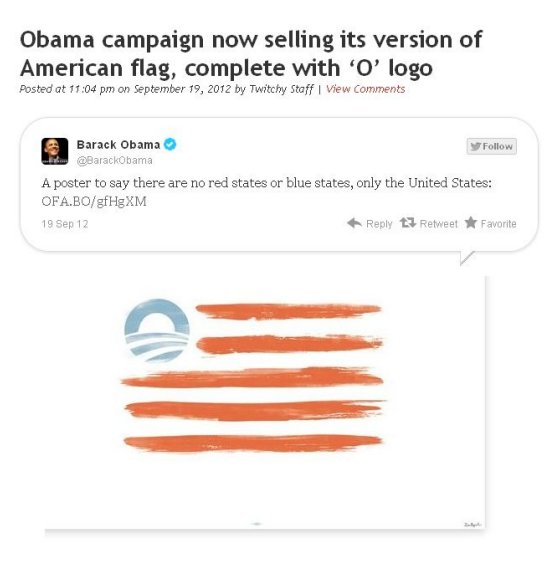 CLICK HERE to see the rest of it.
And HERE IS THE LINK for Obama's store where a person can buy the obama flag for $35.00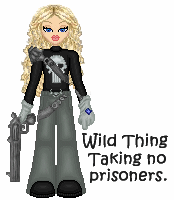 Wild Thing's comment.............
Doesn't the US flag code say that the American flag can not be altered? Does this narcissistic demon have no limits, putting his own logo in place of the stars? Brave men and women have fought for the integrity of this flag, it was raised a Iwo Jima, it was placed on the moon, And now this trash desecrates it and makes it about him?
A United States flag has 13 stripes – 7 red, 6 white – representing the original 13 colonies. This "flag" has only 5 red stripes . . . what are they supposed to represent? The only "5″ of importance in Obama's life I can think of is the "5 pillars of Islam"
When I saw this flag of his I felt so sick to my stomach and total rage. Burn in hell Obama!!!!!!!!!!!!!
Posted by Wild Thing at September 20, 2012 04:55 AM
---
Comments
obama detests the Stars and Stripes and The US Constitution. His allegiences are to the koran and the Communist Manifesto. Sadly obama has lots of company in the Democrat Party.
Posted by: TomR, armed in Texas at September 20, 2012 02:21 PM
---
Tom, he sure does, I agree, his whole party has a lot in common with him.
The democrats should change their party name since they are so far left of what they used to be.
Posted by: Wild Thing at September 21, 2012 02:18 AM
---