« Obama Said "I Want to See Us Export More Jobs" (video) | Main | Krauthammer: Obama Deceived Americans On Libya »
September 27, 2012
Obama Continues To Look the Other Way About Attack on U.S. Consulate in Benghazi! ~ Very Bad Leadership
Fran Townsend, CNN contributor and former Bush Homeland Security Adviser reports.
"They never made it to Benghazi"
More than two weeks after four Americans — including the U.S. ambassador to Libya — were killed in an attack on the U.S. Consulate in Benghazi, FBI agents have not yet been granted access to investigate in the eastern Libyan city, and the crime scene has not been secured, sources said.
"They've gotten as far as Tripoli now, but they've never gotten to Benghazi," CNN National Security Analyst Fran Townsend said Wednesday, citing senior law enforcement officials.
Last Thursday, U.S. Secretary of State Hillary Clinton told reporters that an FBI team had reached Libya earlier in the week.
"In fairness to the secretary, it may be that she wanted to be coy about where they were in Libya for security concerns. That's understandable. But the fact is, it's not clear they've been in Libya for very long," Townsend said on CNN's "Anderson Cooper 360°."
"They had difficulty, and we understand there was some bureaucratic infighting between the FBI and Justice Department on the one hand, and the State Department on the other, and so it took them longer than they would have liked to get into country. They've now gotten there. But they still are unable to get permission to go to Benghazi."
FBI agents have made a request through the U.S. State Department for the crime scene to be secured, Townsend said, but that has not happened.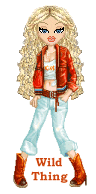 Wild Thing's comment..........

Obama only knows how to destroy and be a dictator, he has no intention or clue how to be a leader. It is not part of his makeup. The world has been watching America since Obama took office and have got to think Americans lost their minds to elect Obama.
Posted by Wild Thing at September 27, 2012 02:55 AM
---
Comments
Can you imagine if Bush went off campaigning and fundraising while our embassies were being attacked. Congress would be demanding, and rightly so, impeachment hearings. Embassies were being attacked, burned, looted, and Americans killed while Obama went of to party. Reminds you of Rome's emperor Nero who fiddled while Rome burned. Rome fell from within when its people became lazy and demanded the government care for them.
Posted by: BobF at September 27, 2012 09:46 AM
---
Our lost minds will be confirmed if obama is reelected.
Posted by: TomR, armed in Texas at September 27, 2012 07:27 PM
---
Thank you Bob and Tom so much.
Good comparison Bob.
Tom, it sure will be like that.
Posted by: Wild Thing at September 28, 2012 04:04 AM
---