« Kirstin Powers UNLOADS on Obama and Media After Mideast Embassy Attacks | Main | Michelle Obama Says "No One Gets Where They Are On Their Own" »
September 15, 2012
Mitt Romney Remembers Libya Attack Victims at Campaign Stop in Ohio
At a campaign event in Ohio Friday afternoon, Mitt Romney took some time to remember the four Americans killed in this week's attack on a U.S. consulate in Libya.
The bodies of Amb. Chris Stevens, diplomat Sean Smith, and former Navy SEALs Glen Doherty and Tyrone Woods arrived at Andrews Air Force Base earlier today.
"We are a patriotic nation. We love this country. We love the men and women who serve this country," said Romney.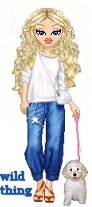 Wild thing's comment............

The video starts a little too soon, because at the very beginning he asks the entire audience of supporters to please put they hand on their heart for a moment of silence.
After watching all the speeches, reading all the articles Mitt has done. Listening to what others have said about him and am more impressed with him then I thought I could ever be. Mitt truly is a leader and I pray he wins because he will know what has to be done and has the experience.
Posted by Wild Thing at September 15, 2012 02:50 AM
---