« 2016 Obama's America ~ Full Flim on Video | Main | Obama Joins Iran's Mahmoud Ahmadinejad in Referring to Israel's Views as "Noise" - Video »
September 24, 2012
Mitt Romney ( "60 Minutes) Interview: " We must restore America's FREEDOM"

"I want to restore the kind of freedom that has always driven America's economy. And that's allowed us to be the shining city on the hill. The kind of freedom that has brought people here from all over the world." – Mitt Romney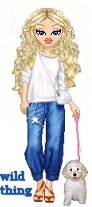 Wild Thing's comment...........
Romney had a great interview. They aired both Romney and Obama interviews last night on "60 Minutes". The comparison was of course vast and if anyone that watched it cannot tell the difference they need their head examined. hahhaha But I am guessing the Obama people were mostly not watching since the Emmy's were also on TV and football as well.
Posted by Wild Thing at September 24, 2012 04:50 AM
---