« MSNBC's Andrea Mitchell Not Buying Obama Spin on Terrible August Jobs Report - Video | Main | Obama and Biden Embarass Office Of Presidency »
September 09, 2012
"Last Ounce of Courage"....AWESOME film coming out a must see
Last Ounce of Courage trailer

.
"Last Ounce of Courage," is an inter generational story of a grieving father inspired by his grandson to take a stand for faith and freedom against a tide of apathy and vanishing liberty. Against a backdrop of military conflict abroad and domestic wars against freedom, a highly-decorated combat veteran is reminded that we best honor our fallen heroes by not holding too loosely what they gave their all to defend. Alongside fellow citizens of courage, faith and integrity, he champions the cherished principles we the people hold dear.
page1image13800
Starring Marshall Teague ("Roadhouse," "The Rock" and "Armageddon") as small-town mayor Bob Revere, "Last Ounce of Courage" uses the vehicle of a public religious display to ignite a spark and lights
a fire under a community that honors its American values, but has tired of fighting the "American Civil Liberties Organization" (ACLO) over the very rights guaranteed them by the Constitution. Former NFL great Fred Williamson ("Black Caesar") ably plays the villain in the film as the head of the ACLO.
Encouraged by his grandson, played by Hunter Gomez ("National Treasure"), and his wife Dottie, played by Academy Award nominee Jennifer O"Neill ("Summer of "42"), Bob finally takes a stand for his beliefs and revives his townspeople"s latent patriotism. Leading the younger generation to join in and make a difference is Bob"s young neighbor, Maddie Rogers, played by Jenna Boyd ("Sisterhood of the Traveling Pants"), who comically hijacks the town"s annual generic school pageant.
The film is being produced by Veritas Entertainment, under the leadership of Kevin McAfee ("Beyond the Gates of Splendor," "The End of the Spear") and Steve Griffin (former CEO at Nest Entertainment and EMI/Chordant), both of whom have a passion for creating and reaching audiences with entertainment products centered around the character values that under gird family, faith and freedom.
.
.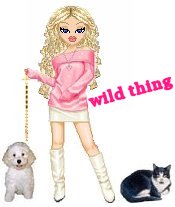 Wild Thing's comment...........
Be sure to watch both videos, they both made me cry and the film should be awesome.
The will be in selected theaters for Patriots Day On Tuesday, September 11 and in theaters nationwide on Friday, September 14. Help us fill theaters opening weekend. Find theaters near you at: http://www.standusa.com/looc-theaters/ Share this with your friends!
Here is the link to their page on Facebook.
http://www.facebook.com/LastOunceofCourage
Posted by Wild Thing at September 9, 2012 04:55 AM
---
Comments
Looks to be good. Looking forward to seeing it.
Posted by: BobF at September 9, 2012 09:10 AM
---
Hi Bob,I agree, we haven't seen the film yet, but if judging by the trailers etc. it looks like one especially Veterans would want to see.
Posted by: Wild Thing at September 9, 2012 12:42 PM
---
If this film invokes patriotism and independence that can only be good.
Posted by: TomR, armed in Texas at September 9, 2012 01:58 PM
---
Tom, it looks like it does just what you said. I have not seen it but the trailers are so good.
Posted by: Wild Thing at September 10, 2012 04:17 AM
---