« Michelle Obama Says "No One Gets Where They Are On Their Own" | Main | Paul Ryan: Israel being "Treated with Indifference Bordering on Contempt by the Obama Administration" »
September 16, 2012
Ken Smith shares his Romney story with Glenn Beck ~ For Veterans A Must See Video!!!
The media has not reported on - the unbelievable generosity and decency that define Mitt Romney.
Watch/listen to this story all the way to the end, you will not be disappointed.
.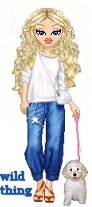 Wild Thing's comment.........
Romney is an exceptional person and I as I get to know more about him I have not been disappointed.
Posted by Wild Thing at September 16, 2012 02:55 AM
---
Comments
Matthew 6:1-4 Take heed that ye do not your alms before men, to be seen of them: otherwise ye have no reward of your Father which is in heaven. Therefore when thou doest thine alms, do not sound a trumpet before thee, as the hypocrites do in the synagogues and in the streets, that they may have glory of men. Verily I say unto you, They have their reward. But when thou doest alms, let not thy left hand know what thy right hand doeth : That thine alms may be in secret: and thy Father which seeth in secret himself shall reward thee openly
A good biblical principal on Romney's part.
I believe Romney would have helped them even if he had not made the bad joke and gotten the bad publicity. That's why he wanted to look at the books and asked the man what his biggest need was.
Posted by: BobF at September 16, 2012 08:51 AM
---
Nice story.
Bob - that is a great biblical quote. I know zilch about the Bible but it often amazes me to hear a quote that is relevant to my lifestyle. It also stuns me and makes me believe that there is a Guiding Hand helping me a bit through life.
I've got my fingers crossed that Romney defeats obama. Romney should be a good grneral in our economic war. I'm not sure how he would be in our war with islam.
Posted by: TomR, armed in Texas at September 16, 2012 04:11 PM
---
Bob, thank you sooo much for the verse and I agree too that Romney would have done this without his bad joke.
Posted by: Wild Thing at September 17, 2012 01:53 AM
---
Tom, I agree, my hope and prayer is that each day like Reagan did he becomes more and more conservative. I keep remembering that Reagan had been a democrat and grew into one fine conservative.
Posted by: Wild Thing at September 17, 2012 01:57 AM
---