« Romney To Obama: "Take your Campaign of Division, and Anger and Hate back to Chicago" | Main | Former CIA Agents Accuse Obama of Bragging About Bin Laden Raid »
August 15, 2012
U.S. Special Forces Group Rips Obama For Bragging He Killed Bin Laden, Intel Leaks

U.S. Special Forces Group Rips Obama For Bragging He Killed Bin Laden, Intel Leaks
A group of former U.S. intelligence and Special Forces operatives is set to launch a media campaign, including TV ads, that scolds President Barack Obama for taking credit for the killing of Osama bin Laden and argues that high-level leaks are endangering American lives.
Leaders of the group, the Special Operations OPSEC Education Fund Inc, say it is nonpartisan and unconnected to any political party or presidential campaign. It is registered as a so-called social welfare group, which means its primary purpose is to further the common good and its political activities should be secondary.
In the past, military exploits have been turned against presidential candidates by outside groups, most famously the Swift Boat ads in 2004 that questioned Democratic nominee John Kerry's Vietnam War service.
The OPSEC group says it is not political and aims to save American lives. Its first public salvo is a 22-minute film that includes criticism of Obama and his administration. The film, to be released on Wednesday, was seen in advance by Reuters.
"Mr. President, you did not kill Osama bin Laden, America did. The work that the American military has done killed Osama bin Laden. You did not," Ben Smith, identified as a Navy SEAL, says in the film.
"As a citizen, it is my civic duty to tell the president to stop leaking information to the enemy," Smith continues. "It will get Americans killed."
An Obama campaign official said: "No one in this group is in a position to speak with any authority on these issues and on what impact these leaks might have, and it's clear they've resorted to making things up for purely political reasons."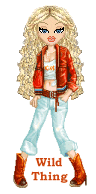 Wild Thing's comment.................
I am always glad when someone, anyone speaks up to Obama. It may not stop him, but at least those that hear about it like we do can know Obama is hearing it too.
Posted by Wild Thing at August 15, 2012 04:55 AM
---
Comments
This from Wikipedia:
The United States Naval Special Warfare Development Group (NSWDG), also known as DEVGRU for short, or more commonly by its former name, SEAL Team Six (ST6), is one of the United States' four secretive counter-terrorism and Special Mission Units (SMUs).
The vast majority of information about DEVGRU is highly classified, and details of its activities are not officially commented on by either the White House or the Department of Defense
This is until now. This White House has released information of their activities in Somalia and Afghanistan.
Posted by: BobF at August 15, 2012 07:27 AM
---
To the obama campaign official. No one in this group HAS to make things up. None of them operate or speak for political reasons like your bunch of lying treasonous bastards. What the Spec. Ops folks do is for America, not themselves. I know that is a difficult concept for anyone associated with benito hussein to understand.
Posted by: TomR, armed in Texas at August 15, 2012 01:34 PM
---