« Ann Romney Delivers Powerful Speech to RNC Convention: Complete Video | Main | Paul Ryans Speech Last night at RNC Convention ( complete video) »
August 30, 2012
Secretary of State Condoleeza Rice Speech from the RNC Convention ( complete video)
Here is complete video of former Secretary of State Condoleeza Rice delivering an absolutely stunning speech at the 2012 GOP Convention tonight. Rice brought the house down with a speech that was powerful and substantive, and made the case that America MUST have real leadership in the White House to remain the strongest nation on earth and the leader of the free world.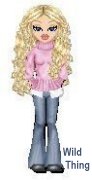 Wild Thing's comment.........
Another great speech from the convention.
Posted by Wild Thing at August 30, 2012 04:50 AM
---
Comments
She was awesome.
Listened to her on Sean Hannity yesterday. She said she has no interest to go into politics and is happy where she's at. Only two positions I think she belongs: President or NFL Commissioner.
Posted by: BobF at August 30, 2012 08:49 AM
---
Great speech by a truly great woman.
Posted by: cuchieddie (obama's worst nightmare) at August 30, 2012 10:16 AM
---
This was a memorable speech.I like Condi. She seems to have avery good grasp on the world situation. She flustered me a few times as SecState but I think she was under orders and/or influence of two Bush people I don't like. Rove and Cheney.
I hope she participates in a major think tank that advises a President Romney.
Posted by: TomR, armed in Texas at August 30, 2012 01:22 PM
---
It is noteworthy she performed old school, without the use of a TelePrompTer.
We should consider getting rid of them altogether. It's just to important.
Leaders should have to show their mettle, stand on their own two feet, and communicate lucid, coherent and all on their own to avoid another huge mistake like the one we've had for four long years now.
Oh, and Condi, she's one of the brightest Republicans there is.
She reminds me of Reagan confidant the late Ambassador Jeane Kirkpatrick (America's Margaret Thatcher).
Posted by: Carlos at August 31, 2012 05:04 AM
---