« Rush Limbaugh: " I don't remember a vice presidential pick that has so energized a campaign as this choice of Paul Ryan" | Main | Obama's Debt-Commission Democrat, Erskine Bowles, Praises Paul Ryan »
August 15, 2012
Romney on China's Decision to Go to the Moon: "I Hope they Stop in and take a Look at our Flag Put there 43 Years Ago!" – Video

Romney on China's Decision to Go to the Moon: "I Hope they Stop in and take a Look at our Flag Put there 43 Years Ago!"
Mitt Romney has been featuring a tough line on China in his recent speeches. Here's a good example of it. He joked that when the Chinese do finally achieve getting to the Moon, they ought to "stop in and look up our flag put there 43 years ago!"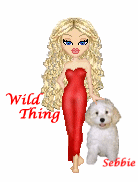 Wild Thing's comment............
Romney gets better and better.
Posted by Wild Thing at August 15, 2012 02:47 AM
---
Comments
We put a flag on the moon 43 years ago but today we have to pay other nations to take our astronauts into space.
Posted by: BobF at August 15, 2012 07:29 AM
---
Bob, exactly and thank you.
Posted by: Wild Thing at August 16, 2012 02:16 AM
---