« Kudlow Report: ROMNEY: The Turnaround Guy | Main | Trump Speaks Out About Obama »
August 28, 2012
RNC Chair Unveils Two Debt Clocks to be Used During 2012 Republican National Convention - video
RNC Chair Unveils Two Debt Clocks to be Used During 2012 Republican National Convention
Here is video of RNC Chair Reince Priebus unveiling two debt clocks that will appear all week at the 2012 Republican National Convention in Tampa. The one debt clock shows the National Debt, which may cross over to $16 Trillion during the Convention, thanks to Barack Obama's massive spending. The other clock will show how much debt has been wracked up just during the few days of the Convention.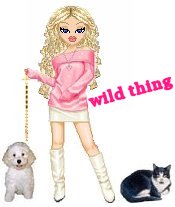 Wild Thing's comment...........

I am so glad they did these two clocks. The media will be seeing them as well as a constant reminder of what Obama has done.
Posted by Wild Thing at August 28, 2012 02:45 AM
---