« America or Barack Obama You Can't Have Both! | Main | Photos of Romney's and Ryans on Campaign »
August 13, 2012
Paul Ryan Delivers Stirring Speech in Hometown Wisconsin Rally and Mitt Romney's Great Speech
Paul Ryan delivering an incredibly moving speech at a hometown rally for him and Mitt Romney this evening in Wisconsin. Ryan spoke with great emotion and made the case for why Romney/Ryan must win the 2012 Election as well as it can possibly be made.

.
Mitt Romney speaking at a hometown Wisconsin rally for his Vice-Presidential choice, Paul Ryan. Romney followed Ryan's stirring speech with an outstanding speech of his own. Romney challenged Barack Obama to get his campaign "out of the gutter," and deal with the real issues facing the nation. He made the case for America being an "exceptional nation," and said, unlike Barack Obama, "we are not going to change America into something we don't recognize. We are going to restore to America the principles that made America the hope of the earth."
.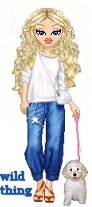 Wild Thing's comment..............
I hope you are getting to hear the speeches they have been making. If not I hope you take the time to watch them on here. They are passionate, and powerful.
Posted by Wild Thing at August 13, 2012 02:50 AM
---
Comments
I saw them last night and they were very impressive.
Posted by: cuchieddie at August 13, 2012 10:19 AM
---
Hi Cuchieddie, I am so glad you watched when they were on.
Posted by: Wild Thing at August 13, 2012 11:42 PM
---