« The Film "2016: Obama's America" ~ A Must See Movie- Out Now in Sarasota, Florida | Main | Barack Obama's 'hope and change,' Has Turned Into Anger and Division »
August 19, 2012
Paul Ryan appears with His Mom and Speaks at The Villages, Florida – Complete Video
Paul Ryan appears with His Mom and Speaks at The Villages, Florida – Complete speech

Here is complete video of GOP Vice-Presidential Candidate Paul Ryan speaking to a large and enthusiastic crowd of Senior Citizens at The Villages, Florida. Ryan appeared with is Mom, Betty, who is a resident of Florida. Ryan delivered an impassioned call to rally behind Mitt Romney to save Medicare for all generations, and to prevent Barack Obama's $716 Billion in Medicare cuts to pay for ObamaCare from taking effect.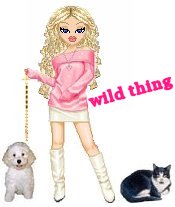 Wild Thing's comment...............
It was a great day for the people that got to go to hear Paul Ryan. I have never been to The Villages. They are a very important part of the political world when it comes to getting their vote.
Posted by Wild Thing at August 19, 2012 02:50 AM
---
Comments
Posted by: Wild Thing at August 19, 2012 12:56 PM
---