« Krauthammer on Akin: "He's Gotta Leave, He's Toxic" (Video) | Main | Obama Used Half a Million in Stimulus Cash to Run Pro-Obama Ads on MSNBC »
August 21, 2012
Obama Takes On Navy SEALS: 'I Don't Take These Folks Too Seriously' ~ How Horrible and He is Their CIC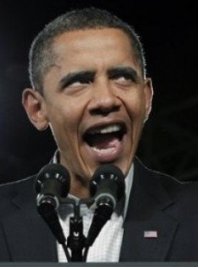 Obama Takes On Navy SEALS: 'I Don't Take These Folks Too Seriously'

By BYRON TAU
President Obama said Monday that he isn't too worried about two groups of military veterans running campaign ads against him.
Last week, two groups — Special Operations Speaks and Special Operations OPSEC Education Fund - formed to criticize Obama on national security policy, the Osama bin Laden raid and intelligence leaks.
"I don't take these folks too seriously. One of their members is a birther who denies I was born here, despite evidence to the contrary," Obama told The Virginian-Pilot.
"You've got another who was a tea party candidate in a recent election."
"This kind of stuff springs up before election time," Obama said.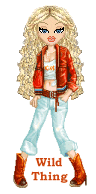 Wild Thing's comment.......

This POS Obama does not deserve to be in office of any kind and he certainly does not deserve to be the President or CIC.
Posted by Wild Thing at August 21, 2012 02:55 AM
---
Comments
As far as I'm concerned you can lay this on the
POS in the White House and his big mouth along
with his buddys in the media. Just had to keep flapping their jaws about Seal Team .

KABUL, Afghanistan — A military helicopter was shot down in eastern Afghanistan, killing 31 U.S. special operation troops, most of them from the elite Navy SEALs unit that killed al-Qaida leader Osama bin Laden, along with seven Afghan commandos. It was the deadliest single incident for American forces in the decade-long war
Posted by: Gator at August 21, 2012 06:06 PM
---
Oh, those dang military people... what do they know? ;) (Yeah, right.)
Posted by: Anonymous at August 21, 2012 08:38 PM
---