« Obama's Hate For Success of American Citizens Getting Worse | Main | Sen. Marco Rubio Campaigns For Mitt Romney in Florida »
August 07, 2012
Nancy Pelosi : Republicans Want People to Get Sick From Drinking Water ~ Good greif she is insane!
House Minority Leader Nancy Pelosi told supporters in Florida that Republicans want people to get sick from contaminated water.
"This is the E.Coli club."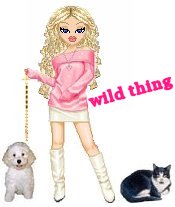 Wild Thing's comment..............
Insane! She needs to be kicked out of politics asap....throw her out with the wash!
Posted by Wild Thing at August 7, 2012 04:55 AM
---
Comments
To think this vile POS was two heart beats away from the presidency.
Posted by: BobF at August 7, 2012 09:39 AM
---
Your headline asks the question,"is she insane?"
No she's not. She is just another stupid, bubble headed Progressive, who thinks they can say anything, because of the position they hold, and it wil be accepted as fact.
The California delegaton to Congress is full of these folks. Boxer, Pelosi, Waxman, Laura Sanchez, and the ever popular Maxine Waters, just to name a few.
Why the press even gives thes idiots continued coverage, is something that I cannot understand.
Posted by: Sean at August 7, 2012 10:23 AM
---
I cannot wait until that 4 legged walking turd has a life ending stroke. Hurry Satan, take her now!
Posted by: cuchieddie (on Obamba's Hit List) at August 7, 2012 12:32 PM
---
Shit! She found me out. How did she know that I wanted to poison all the kids?? Wow! What a smart critter Nancy is. We can't get anything by her.
Posted by: TomR, armed in Texas at August 7, 2012 01:28 PM
---
...how do I join the "e-coli" club ? This woman sounds more whackadoo every time she opens her mouth....
Posted by: Willy at August 9, 2012 04:21 PM
---