« Michelle Obama Says "Find That One Person. Shake Them Up" | Main | Obama on Government Auto Bailout: "I want to do the same thing with Manufacturing Jobs. . . in Every Industry"- Video »
August 10, 2012
Leading Democrat Calls Obama's Super PAC Cancer Ad "Disgusting," Calls On Burton To Apologize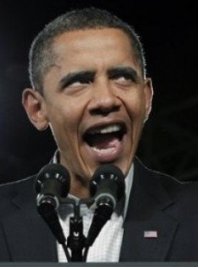 Lanny Davis, a former top adviser to President Bill Clinton, today issued a scathing rebuke to a controversial new Democratic super PAC ad that ties Mitt Romney to a woman's death from cancer."
I'm pretty sad for our country that we have presidential candidates engaging in sophomoric — and that's a compliment — sophomoric name calling," Davis said in an interview on WMAL radio in Washington.
Davis says both Romney and Obama, and their supporters, have sponsored ads "that make us all want to take a shower." But when it comes to the cancer ad, he said the pro-Obama super PAC Priorities USA Action has gone too far.
"Bill Burton needs to go back to ethics school," Davis said of the group's senior strategist, who is a former Obama White House spokesman. "He knows perfectly well that the ad is misleading and disgusting and he needs to apologize for it."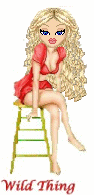 Wild Thing's comment.............
There is so much happening right now it is almost too much to stand...... and all from Obama. Ad's attacking Allen West that one as well is disgusting. I am glad Lannie said something but it won't make a difference. Obama does and allows whatever he wants to.
Posted by Wild Thing at August 10, 2012 02:50 AM
---