« Virginia Bakery Refuses To Serve Biden; Angry Over 'You Didn't Build That'. | Main | Obama's Campaign Attacks Navy SEALs »
August 16, 2012
Iowa deli co-owner caters for Obama visit, but his T-shirt tells another story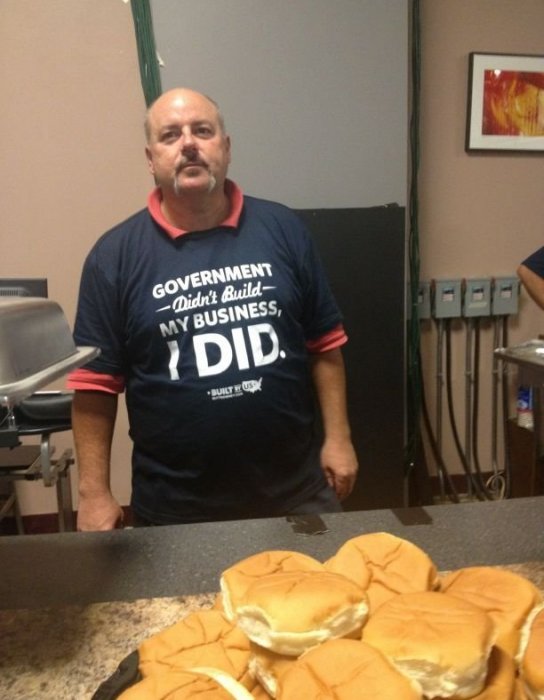 Ross Murty, a registered Republican, serves up supper in Davenport, Iowa, on Wednesday. .
Iowa deli co-owner caters for Obama visit, but his T-shirt tells another story
Ross Murty likes business, but he doesn't like President Obama.
And so the co-owner of the Village Corner Deli here agreed to cater Obama's visit Wednesday — but not before donning a t-shirt blaring the message: "Government didn't build my business. I did."
…"No one from the government was there when we were sweating it, when we were building this business," Murty said. Before him was a bank of chafing dishes filled with smoked beef brisket, pulled pork, vegetable parmesan bake and cheesy hash brown casserole provided to the White House press corps covering the president's three-day swing across Iowa this week.
Murty, 45, a registered Republican, didn't really have a choice with the catering job. His partner, Bret Dalton (a registered Democrat), accepted the work on Saturday while Murty was away in Chicago watching a Cubs game.
"One of Obama's lead people came into the deli Saturday morning," Dalton said. "I didn't even know it was for Obama until that night."
When he found out, though, Dalton had some fun. He called up Murty, who was driving back from Chicago, and asked: "Guess who's coming to town this week?"
"He was a little stunned," Dalton recalled. But the two take their political disagreements in stride, and the conversation was all in good fun, both said.
"I would never say no to anybody for any reason," Murty said. "My partner and I have different views in politics, but business is business."

The Obama campaign had no comment on Murty's T-shirt.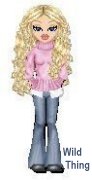 Wild Thing's comment..............
I love how the co-owner of the business had his Romney shirt on. Fantastic!!
Posted by Wild Thing at August 16, 2012 02:55 AM
---