« Mitt Romney Unveils Plan to make the United States Energy Independent - Video | Main | Trailer from Film: 40 Barack Obama voters from 2008 who will not support him in 2012 »
August 24, 2012
ICE Agents File Suit Against Napolitano
Napolitano Sued Over Illegals Policy.
Ten immigration agents file lawsuit against Homeland Security Secretary Janet Napolitano, saying the department is forcing them to 'violate federal law' — and ignore their duties — by telling them not to deport some illegal immigrants.
The suit was filed Thursday in Texas federal court by Immigration and Customs Enforcement officials. It challenges recent directives allowing some illegal immigrants -- particularly non-felons and those who came to the U.S. as children -- to stay and, in some cases, get work permits.
The suit, obtained by Fox News, says the agents are being forced to "violate federal law." It says the new directive "unconstitutionally usurps and encroaches upon the legislative powers of Congress." ICE Director John Morton is also named as a defendant.
Kris Kobach, lead attorney on the case, equated the move to give thousands of illegal immigrants a reprieve to the failed Fast and Furious gun-walking operation.
"In both instances, the Obama administration ordered federal law enforcement agents to break the law, to ignore the laws that they're supposed to enforce, and, in the case of the ICE agents, to actually break federal laws that say you're supposed to deport certain people," he said. "And in each case, the Obama administration seems to be doing so for political reasons."
Kobach, the Kansas secretary of state, is also an adviser to Mitt Romney and a co-author of the Arizona illegal immigration law.
DHS spokesman Matt Chandler, reacting to the suit, stressed that the current policy allows the department to focus on serious offenders -- he said ICE removed a record 216,000 criminal aliens in fiscal 2011.
"DHS uses prosecutorial discretion to assist in focusing vigorously on the removal of individuals who are convicted criminals, repeat immigration law violators, and recent border crossers," he said. "This policy is a temporary measure; Congress must still act to provide a permanent solution to fix the broken immigration system."
Napolitano defended the new rules during testimony last month before the House Judiciary Committee.
"These policies promote the efficient use of our resources ensuring that we do not divert them away from the removal of convicted criminals by pursuing the removal of young people who came to this country as children and who have called no other country home," she said.
The Supreme Court has recognized the ability of the federal government to use what's known as "prosecutorial discretion" in the enforcement of immigration law. In the recent case over the Arizona immigration law, the court defended the government's ability to make "some discretionary decisions."
In the suit, the agents are asking a federal judge to block the directives in question, saying they amount to an end-run around Congress and violate the separation of powers between the Legislative and Executive branches.
Republican lawmakers released a flurry of statements Thursday backing up the suit and challenging the administration policy.
"The Obama administration's amnesty program not only rewards lawbreakers, it also forces ICE agents to violate federal law. ICE agents should enforce our immigration laws and apprehend illegal immigrants. But the Obama administration makes it impossible for ICE agents to do their jobs," House Judiciary Committee Chairman Lamar Smith, R-Texas, said in a statement.
Sen. Jeff Sessions, R-Ala., has also raised concern about the possibility of ICE agents being compelled to release illegal immigrants with misdemeanor records.
"It is a sad day when our nation's law enforcement officers are left with no recourse but to file suit against the administration and its political appointees," he said in a statement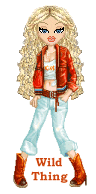 Wild Thing's comment............
It is disgusting how Obama and his administration have done things. Unforgivable.
Posted by Wild Thing at August 24, 2012 02:55 AM
---
Comments
In related news, my home state of California is now prepared to give Driver's License's to all those Illegals who qualify under Obama's recent granting them work permits.
According to the DMV there is no restriction in existence.
You realize of course that once a person has a Driver's :icense in one State he/she automatically qualifies in any other State.
The destruction of America not only continues but is accelerating, as we speak!
Posted by: Sean at August 24, 2012 10:10 AM
---
In a dictatorship, similar to the obama administration, rules/laws/regulations are to be used or abused or violated by the dictatorship to keep the people(peons/subjects)in their place.
Posted by: TomR, armed in Texas at August 24, 2012 12:41 PM
---
Sean, thank you for sharing about what is going on in Calif.

Tom, your right, that is exactly what Obama has in mind...a dictatorship.
Posted by: Wild Thing at August 25, 2012 04:20 AM
---