« Mitt Romney to Announce Vice-President Choice Paul Ryan This Morning at 8:45 ET in Norfolk, VA. | Main | Great Speeches by Romney and Ryan ( videos) »
August 12, 2012
Charles Krauthammer on the Romney/Ryan Team
Krauthammer: 'Change Is Now On The Side Of The Republicans'
Saturday morning, political analyst Charles Krauthammer offered insight on Mitt Romney's selection of Rep. Paul Ryan as his vice presidential running mate. He said two major things have changed with the addition of Ryan to the political campaign picture.
First is Ryan's youth. But second, is the shifting grounds and changing of the debate dynamic brought forth by Ryan's presence.
Krauthammer cited Ryan's invocation of faith in his remarks on the USS Wisconsin Saturday when he said 'our rights are from nature and God.' By doing this, Krauthammer said a Romney / Ryan ticket is running on what is essentially the argument: "no" to the status quo.
After running in 2008 on a platform of 'hope and change,' Krauthammer says Obama's failure to deliver on campaign promises leaves an opening for Romney and Ryan. "You had your shot at charisma and hope and change," Krauthammer said. "It's not hope and change [...] it's a rather dismal, declining America."
"Change is now on the side of the Republicans."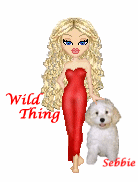 Wild Thing's comment...............
Charles is good!!!!
Posted by Wild Thing at August 12, 2012 05:47 AM
---
Comments
This statement means Krauthammer is on board the R&R platform. That is very good.
Posted by: TomR, armed in Texas at August 12, 2012 02:12 PM
---
Posted by: Wild Thing at August 13, 2012 01:42 AM
---