« Top Obama Fundraiser Explodes Over Campaign's Class Warfare Rhetoric | Main | Krauthammer: When You Have the Obama Campaign Accusing Romney of Being a Felon, 'You've Jumped the Shark' (Video) »
July 13, 2012
VP Dick Cheney Says Mitt Romney Best Suited to Handle 9/11-Like Attack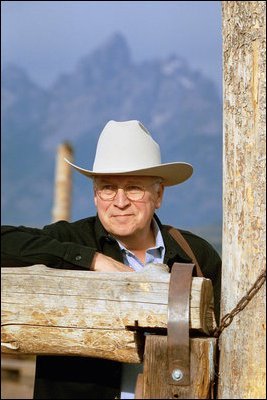 Cheney says Mitt Romney is the 'only' man to make the country's foreign policy decisions

WILSON, Wyo. — Former Vice President Dick Cheney told Republican fundraisers Thursday night that Mitt Romney is the "only" man who can make the right decisions in unexpected foreign policy crises. The presumptive 2012 Republican presidential nominee called Cheney a "great American leader" — and didn't mention former President George W. Bush in a 20-minute speech to a country club reception.
Cheney said serving under four presidents taught him that a surprising international crisis is inevitable.

"When I think about the kind of individual I want in the Oval Office in that moment of crisis, who has to make those key decisions, some of them life-and-death decisions, some of them decisions as commander-in-chief, who has the responsibility for sending some of our young men and women into harm's way, that man is Mitt Romney," Cheney said to applause.

Donors gathered Thursday night under a tent next to the driving range at Teton Pines Country Club, a golfing community where Cheney has a home. After Cheney introduced him, Romney praised the former vice president as "a great American leader."

Romney raised more than $4 million with Cheney, long a strong fundraiser in part because of his popularity among the conservative Republican base. The Cheney-sponsored events in this resort area near Yellowstone National Park represent a welcome endorsement for Romney, who is eager to win over more of the party's base.
Cheney was hosting Romney at a private dinner at his Wyoming home after he posed for photos with Romney and the fundraisers who had flown from all over the country for the event. They were drawn either by Cheney or by the dramatic beauty of the mountains in this resort valley. New York Jets owner Woody Johnson, a national campaign finance co-chair, was in attendance, as were bundlers from Texas, Arizona, Oklahoma and New York, among other places.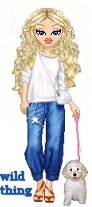 Wild Thing's comment.............
I agree with Cheney. Obama is the worst and if we ever did have another 9-11 he would never go after the terrorists, he would rather invite them to the WH.
Posted by Wild Thing at July 13, 2012 04:45 AM
---