« Obama signals support for new gun laws vs. Mitt Romney Says 'New Gun Laws Not Needed' | Main | Barack Obama Erroneously Exaggerated Aid To Israel »
July 27, 2012
Skydiver Baumgartner survives a test jump from 96,000 feet
Skydiver Baumgartner survives a test jump from 96,000 feet.
Lisa Sylvester reports on Skydiver Felix Baumgartner - who survived a test jump from 96,000 feet,
falling at 536 mph.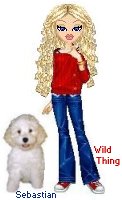 Wild Thing's comment..........
Amazing!
Posted by Wild Thing at July 27, 2012 02:55 AM
---
Comments
Amazing. I did a few daredevil things as a young guy, but some of the stunts being performed by thrillseekers and daredevils today are on the edge of unbelievable. There is a Swiss fellow who has a jet powered set of batwings who makes some fantastic flights. And the skydivers with winged jumpsuits who soar like flying squirrels. Luckily, using modern video equipment, these feats are well recorded and the rest of us can witness and even ride along with these high performing super doers.
Posted by: TomR, armed in Texas at July 27, 2012 12:01 PM
---
Tom, thank you for sharing all those things.
I saw a show on TV a few weeks ago I think it was about daredevil stunts and some of the things they did were so scary and amazing at the same time.
Posted by: Wild Thing at July 28, 2012 04:01 AM
---