« Egypt's New Leader Vows To Free Terrorists In U.S. | Main | Rep. Cathy McMorris Rogers: "Obamacare Is Largest Tax in America's History" (Video) »
July 03, 2012
Rush Limbaugh on Reports that Chief Justice John Roberts "Caved" to Left-Wing Media Pressure and Changed His Vote to Uphold ObamaCare as a Tax – Audio
Rush Limbaugh on Reports that Chief Justice John Roberts "Caved" to Left-Wing Media Pressure and Changed His Vote to Uphold ObamaCare as a Tax – Audio

Rush said he has gone from feeling "sick" to feeling "scared" at the idea that the Supreme Court of the United States is now essentially being run by the Left-wing media.
>br>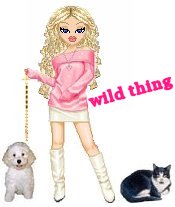 Wild Thing's comment..........
I agree with Rush, it sickens and to think all Roberts had to do was go by our Constitution. He didn't and now he has put this election in a dangerous place. Roberts by his comments thinks we can change this whole thing around in an election, but that is playing with fire. There are no guarantees Romney can win and if he doesn't and we are stuck with more of Obama then America is done, finished.
Please support Romney, and pray he wins.
Posted by Wild Thing at July 3, 2012 02:47 AM
---
Comments
During Roberts confirmation hearings, his wife got upset because of the accusations against him by the left. It seems now that with his stand on Obamacare, Arizona, and Stolen Valor, he's now the darling of the left and his wife will be happy.
If he can't take the heat of upholding the Constitution of the United States, he should have never gone into the kitchen.
Posted by: BobF at July 3, 2012 09:21 AM
---
On this item a phrase rings loud and true. The Courts should not legislate from the bench. one court immediately the 9th Circus Court of appeals. Though this was the Supreme Court Roberts comment
I can't change what you people elected and put into office and was a direct slap in the face to Obama.
We as Americans should hang our head at the way we vote(Lack Luster in big election and all most
nonexistent in off year elections).Republicans need to take back the Senate keep Congress and elect
Romney..Remember if a party controls the entire legislature they rule...

Posted by: Gator at July 3, 2012 02:56 PM
---
Bob, wow, thank you for sharing that. Yes now she can be happy.....and for all of us we are the ones upset.
Posted by: Wild Thing at July 4, 2012 03:28 AM
---
Posted by: Wild Thing at July 4, 2012 03:31 AM
---