« Obama Says He Can't Believe It When Successful People Think They Became Rich Because They "Worked Hard" Or Are "Smart" | Main | What honor looks like....WWII Vets with Honor Flight spontaneously cheered by travelers at Reagan National »
July 15, 2012
Obamacare Will Add 3.8% Medicare Tax on Sales of Homes, Condos, Townhouses and Rentals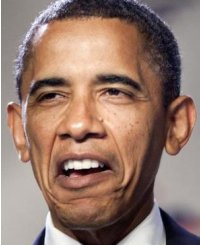 Obamacare Will Add 3.8% Medicare Tax on Sales of Homes, Condos, Townhouses and Rentals

Beginning January 1, 2013, ObamaCare imposes a 3.8% Medicare tax on unearned income of "high-income" taxpayers which could apply to proceeds from the sale of single family homes, townhouses, co-ops, condominiums, and even rental income, depending on your individual circumstances and any capital gains tax exclusions. Importantly, the "high income" thresholds are not indexed for inflation so will reach increasing numbers of middle-class taxpayers over time.
In February 2010, 5.02 million homes were sold, according to the National Association of Realtors (NAR). On any given day, the sale of a house, townhome, condominium, co-op, or income from a rental property could slam middle-income families with a new tax they can't afford.
This new ObamaCare tax is the first time the government will apply a 3.8 percent tax on unearned income. This new tax on home sales and unearned income and other Medicare taxes raise taxes more than $210 billion to pay for ObamaCare. The National Association of Realtors called this new Medicare tax on unearned income "destructive" and "ill-advised" and warned it would hurt job creation.

.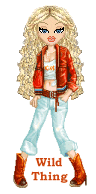 Wild Thing's comment..............
How wonderful.....NOT. To you Obama voters.......Wake UP and realize this Obamacare has nothing good in it at all.
Posted by Wild Thing at July 15, 2012 12:55 AM
---
Comments
There are more than a few more "non-Healthcare", taxes and penalties buried in this bill also.
When they were drafting this monstrosity, Congress saw it as an opportunity to attach a large number of riders. They were able to do this because all of the focus was on the Medical issues and they knew that they could get away with it.
This is not new, as a matter of fact it has become a common practice, on both sides of the aisle.
Find a bill, that you know without a shadow of doubt, is going to pass and tack on some financing or a tax for one of your pet projects. Bingo! you've got your law.
More evidence of the damage done by Justice Roberts when he chose to re-write the Law, rather than rejecting it all together.
Posted by: Sean at July 15, 2012 10:37 AM
---
Sean, you stole most of my thunder. That obamacare is not all 2000+ pages of medical related laws, taxes and spending. It is most probably not just congresscrooks that snuck in their little kickback schemes. I bet a ton of that obamacare crap was written by congressional staffers without their bosses even knowing what the staffers wrote. If obamacare stands I bet 50 years fron now even more items of cost or regulation will still be popping up. The whole damn bill is a c riminal act.
And damn Justice Roberts to hell for his treason.
Posted by: TomR, armed in Texas at July 16, 2012 11:41 AM
---