« Mitt and Ann Romney Interviewed by CNN Piers Morgan | Main | Skydiver Baumgartner survives a test jump from 96,000 feet »
July 27, 2012
Obama signals support for new gun laws vs. Mitt Romney Says 'New Gun Laws Not Needed'

Obama has added his voice to the push for stricter gun control in the wake of the massacre last week at a Colorado movie theater.
Obama, speaking Wednesday evening to the National Urban League, affirmed his belief in Americans' right to own guns, but he singled out assault rifles as better suited for the battlefield.
"I believe the Second Amendment guarantees an individual the right to bear arms," Obama said. "But I also believe that a lot of gun owners would agree that AK-47s belong in the hands of soldiers, not on the streets of our cities."
The president, in making the comments, went further than he typically does in suggesting Washington open a new debate on gun control. It's a topic he has handled lightly in the past, but his remarks Wednesday night follow statements from vocal gun control advocates like New York City Mayor Michael Bloomberg calling for new restrictions.
Republicans, though, have largely said new laws are not the answer. Mitt Romney, pressed on the gun control issue in an NBC News interview during a visit to London, said changing laws won't "make all bad things go away."
"I don't happen to believe that America needs new gun laws. A lot of what this ... young man did was clearly against the law. But the fact that it was against the law did not prevent it from happening," he said.
James Holmes, a 24-year-old grad school dropout, is accused of opening fire in a midnight showing of the new Batman movie in Aurora, Colo., killing 12 and injuring dozens. Police say he used a shotgun, semi-automatic rifle and handgun in the shooting, and another handgun was found in his car -- all purchased legally, as was 6,000 rounds of ammunition.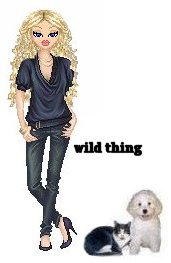 Wild Thing's comment ...................
No way Obama, we know you want do a lot about gun control and are just waiting for a second term.
Posted by Wild Thing at July 27, 2012 02:50 AM
---
Comments
Holmes didn't have an AK, he had a AR-15. If he wins reelection, Obama is going after guns with a vengeance.
Our Constitution hangs in the balance of this election. We already know we can't defend upon SCOTUS to protect and defend it and Obama, along with liberals, believe it's outdated and irrelevant.
Posted by: BobF at July 27, 2012 07:30 AM
---
A second obama term would prove why freedom loving Americans need a Second Amendment. Our Founding Fathers had the experience and foresight to formally justify an armed population as the deterrent to an oppressive govt. or tyranical leadership.
Posted by: TomR, armed in Texas at July 27, 2012 12:14 PM
---
We don't need new guns laws... how about (as in Operation Fast & Furious) actually enforcing the ones we have now?
Posted by: Anonymous at July 27, 2012 09:29 PM
---
Posted by: Wild Thing at July 28, 2012 04:05 AM
---