« Obama Mocks "America the Beautiful" in Latest Anti-Romney Ad (Video) | Main | Obamacare Will Add 3.8% Medicare Tax on Sales of Homes, Condos, Townhouses and Rentals »
July 15, 2012
Obama Says He Can't Believe It When Successful People Think They Became Rich Because They "Worked Hard" Or Are "Smart"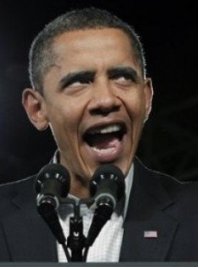 Obama Says He Can't Believe It When Successful People Think They Became Rich Because They "Worked Hard" Or Are "Smart"…

Official White House transcript

"There are a lot of wealthy, successful Americans who agree with me — because they want to give something back. They know they didn't — look, if you've been successful, you didn't get there on your own. You didn't get there on your own. I'm always struck by people who think, well, it must be because I was just so smart. There are a lot of smart people out there. It must be because I worked harder than everybody else. Let me tell you something — there are a whole bunch of hardworking people out there.
If you were successful, somebody along the line gave you some help. There was a great teacher somewhere in your life. Somebody helped to create this unbelievable American system that we have that allowed you to thrive. Somebody invested in roads and bridges. If you've got a business — you didn't build that. Somebody else made that happen."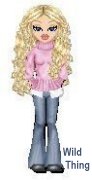 Wild Thing's comment.............
Wow he has no clue , or he believes his BS.
Posted by Wild Thing at July 15, 2012 12:47 AM
---
Comments
What else can you expect from a person who has never spent one day working in the private sector.
The man, from the very earliest has been financed by the Government, whether it be in the form of scholarships, working as a "Community Organizer', or serving in the Senate.
Not only that, he has surrounded himself with a bunch of advisors, who have had similar experiences. Folks that look at things from a, "Theoretical Perspective", rather than having had any practical experience.
Posted by: Sean at July 15, 2012 10:43 AM
---
He was given everything for being left/liberal, therefore everyone else should... makes sense if that one's only experience at getting anything.
Posted by: Anonymous at July 15, 2012 07:23 PM
---
Does anyone know when the non-union construction guys will start building the gallows outside the fence @ 1600? I wanna take some pictures for my grand kids.
Posted by: cuchieddie (on Obamba's Hit List) at July 17, 2012 12:04 PM
---