« African-American Pastors Call On Black Christians To Withhold Support For Obama Over Gay Marriage Backing | Main | Awesome All West Discusses His '80 Communists in the House' Claim »
July 07, 2012
Narcissist-In-Chief Uses First-Person Pronoun "I" And "Me" 117 Times In A Single Speech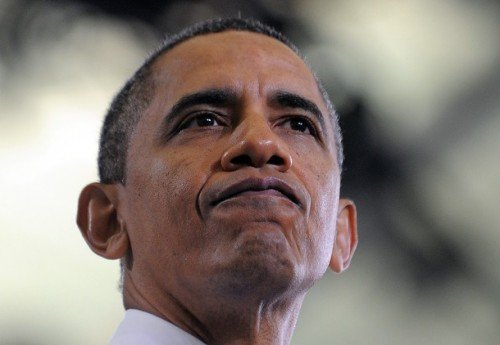 Narcissist-In-Chief Uses First-Person Pronoun "I" And "Me" 117 Times In A Single Speech…

Speaking in Sandusky, Ohio on July 5, President Barack Obama used the first-person pronouns "I" and "me" a combined 117 times in a speech that lasted about 25 minutes and 32 seconds.
Obama used "I" 98 times and "me" 19 times, according to a transcript of the speech posted by the White House. A videotape of the speech posted on YouTube shows that Obama spoke for about 25-and-a-half minutes.
During this speech, Obama used "I" or "me" approximately once every 13.09 seconds.
Republican presidential candidate Mitt Romney also frequently used the first-person pronoun in his most recent speech that has been posted in its entiretyon C-SPAN. Speaking in Salem, Va., on Jun 26, Romney used the first-person pronouns "I" and "me" a combined 55 times in a speech that lasted about 18 minutes and 13 seconds.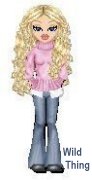 Wild Thing's comment................

I don't remember any other president doing this kind of thing.
Posted by Wild Thing at July 7, 2012 04:55 AM
---
Comments
Saturday 7 July 2012.
Friends of Theodore's World,
Off topic, a Saturday night nice and easy turndown service I thought I might share:
It was 45 years ago today, on the night of July 7, 1967 when we lost stage and film actress Vivian Leigh.
She died so young from tuberculosis at age 53, but not before demonstrating herself the consummate actress gracing the silver screen with her talent and her striking, ravishing beauty over a 30 year career.
The 1960's knew Elizabeth Taylor and Richard Burton, but in the 1940's and 1950's it was Vivian Leigh and Laurence Olivier.
Here's a video of her in scenes from her many films including, "Gone With The Wind" and "A Street Car Named Desire" with Elvis Costello singing "She" by Charles Aznavour:
http://www.youtube.com/watch?v=44tYUs20mTE
Vivian Leigh described as, "proof of greater powers as an actress than she had hitherto shown", by Theatre writer Phyllis Hartnoll affirms those of us who believe this English beauty to be the greatest actress of all time.
Anyone here feel the same ?
Posted by: Carlos at July 7, 2012 07:06 AM
---
I was too young then to appreciate Vivian Leigh. I was into John Wayne and Roy Rogers. Later I was in to the actresses of the '60s, Ann Margaret, Raquel Welch et al. One thing I do like about the older films is that black and white seems to give them a class that color doesn't. Also, I like films that don't sell themselves based on gratuitous sex, vulgarity, violence, ultra loud sound tracks and constant special effects. The last chase scene I enjoyed was in Bullit.
obama thinks that the proper spelling of his name is g-o-d.
Posted by: TomR, armed in Texas at July 7, 2012 12:29 PM
---
Thank you Carlos for the link and information. Love the old movies she was in.
Posted by: Wild Thing at July 8, 2012 03:00 AM
---
Tom, LOL like that about Obama and the spelling of his name.
Posted by: Wild Thing at July 8, 2012 03:02 AM
---