« Obama's Energy Department Can't Locate $500,000 in Stimulus Money - Good Grief! | Main | Hanne Boel - Standing On The Edge »
July 20, 2012
Mitt Romney: "This Election is About the Soul of America" -- The Government or the Individual

Speaking yesterday at a Town Hall Meeting in Bowling Green, Ohio, Mitt Romney framed the 2012 Election as a battle for the "Soul of America
." By that Romney explained it is a battle over whether we will stay true to the Founders belief that our rights as individuals flow from "the Creator" or from "Government." Will the freedom of the individual remain supreme, or will the role of Government as central in our society be the course we take.
"Barack Obama's attempt to denigrate and diminish the achievement of the individual diminishes us all." – Mitt Romney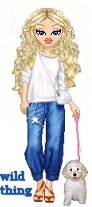 Wild Thing's comment .......
I love what he said. I thought you all might like it too.
Posted by Wild Thing at July 20, 2012 02:50 AM
---
Comments
Finally a clear cut choice to vote on. The Creator or the govt. as our provider of freedoms. Sounding a bit like Reagan now.
Posted by: TomR, armed in Texas at July 20, 2012 09:24 AM
---
I am holding my breath waiting for his announcement, regarding his choice for VP.
I have a sinking feeling that he is going to go thr RINO route, in order to placate the leadership of the Republican Party.
If that happens, he is going to lose a large number of votes from the Conservative Wing, being as they already see him as a questionable candidate.
I would like to see him make some commitments to people who are obviously interested in getting this Country back. People like Sarah Palin, Paul Ryan, and Rick Perry, come to mind.
Romney needs to come out with some statements as to how he plans to include those people, in some capacity, in his Administration.
If he does this, then he will indicate that he really is interested in "walking the walk"
Posted by: Sean at July 20, 2012 10:34 AM
---
Tom, thank you for commenting on the clip from Romney's speech.
Posted by: Wild Thing at July 21, 2012 04:31 AM
---