« Mitt Romney: 'I Vote for Freedom and Free People' | Main | Tax Return Hypocrisy: Pelosi, Reid Won't Release Their Tax Filings »
July 18, 2012
Krauthammer on Romney Tax Returns: Two Years is Enough

Krauthammer: "If you give them three years they want six. If you give them six, they're going to want ten. I believe in the honor of John McCain. He looked at them and says they were okay. That's enough for me. Two years is enough."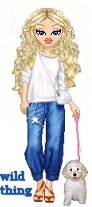 Wild Thing's comment........

I agree, no matter how much Romney turns in they will. want more and more. And all this concern about Romney form the media and none from the media about Obama...ever.
Posted by Wild Thing at July 18, 2012 12:55 AM
---