« Good Grief This is Insane! Obama to Close 9 Border Patrol Stations in 4 States | Main | Obama Spent Our Tax Dollars To Outsource Jobs To Other Countries »
July 11, 2012
Debbie Wasserman Schultz, Invested in Swiss Banks, Foreign Drug Companies, and the State Bank of India

Democratic National Committee chair Debbie Wasserman Schultz, Invested in Swiss Banks, Foreign Drug Companies, and the State Bank of India

Disclosure forms reveal that Democratic National Committee chair Debbie Wasserman Schultz, a member of Congress from Florida, previously held funds with investments in Swiss banks, foreign drug companies, and the state bank of India. This revelation comes mere days after the Democratic chair attacked presumptive Republican presidential candidate Mitt Romney for holding money in Swiss bank accounts in the past.
"Americans need to ask themselves, why does an American businessman need a Swiss bank account and secretive investments like that?" the DNC chair, a chief surrogate for President Obama's reelection team, said on Fox News Sunday two days ago. "Just something, a thought, that I'd like to leave folks with."
It's been a consistent theme of Obama's reelection strategy: Attack Romney for foreign investments he held, especially in Swiss bank accounts, "to try to promote his wealthy, out-of-touch businessman persona."
But disclosure forms reveal that in 2010, Wasserman Schultz invested between $1,001-$15,000 in a 401k retirement fund run by Davis Financial Fund. As the fund discloses, it is invested in the Julius Baer Group Ltd. and the State Bank of India GDR Ltd., as well as other financial, insurance, bank institutions.
"The Julius Baer Group is the leading Swiss private banking group, focusing exclusively on the demands of sophisticated private clients, family offices and external asset managers from around the world," its website explains. "Bank Julius Baer is the principal operating company of the Julius Baer Group, with origins dating back to 1890. The rich Swiss heritage becomes manifest in the values for which the Bank stands, e.g. trustworthiness, accountability, discretion and expertise. However, at the same time Julius Baer is a modern, forward-looking company at the leading edge of a genuine growth industry."
Similarly, according to disclosure forms from 2004, Wasserman Schultz had holdings in the Fidelity Advisor Overseas Fund. That fund is invested in HSBC bank (a British financial institution), Hengdeli Holdings (a Hong Kong watch company), Novo Nordisk (a Danish drug company), Volkswagen (a German auto company), Rakuten (a Japanese shipping business), Richemont Cie Financiere (a Swiss luxury goods company), and many others.
To be clear, there is nothing in Debbie Wasserman Schultz's disclosure forms to suggest that the DNC chair invested in anything illegal. But it is clear that some of her holdings had investments overseas, in Swiss banks, foreign drug companies, the state bank of India, and many other overseas holdings.
The hypocrisy, though, is clear: The Democrats, as well as President Obama, hope to paint Romney as an out of touch man for holding money in overseas bank accounts, when in reality their own chairman, Wasserman Schultz, had overseas investments.
All this comes in addition to Wasserman Schultz's refusal to disclose her own tax returns, despite continuously calling on Romney to do so.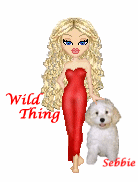 Wild Thing's comment...............
LOL the left continues to use a double standard on every topic and every issue.
Posted by Wild Thing at July 11, 2012 04:55 AM
---
Comments
Wasserman Shultz and Joe Biden together could not pass a second grade entrance exam. They are perfect examples of why stupid people should not ever open their mouths except to eat. What is most frightening about them and Pelosi is that they are constantly reelected and they reach high positions in the Dem Party. That speaks ominous volumes of the people that elect them and their fellow politicians that promote them.
Posted by: TomR, armed in Texas at July 11, 2012 11:14 AM
---
She's putting her money where her patriotism is.
Posted by: Anonymous at July 11, 2012 07:20 PM
---
Tom, your so right, and like you said they keep electing them.
Posted by: Wild Thing at July 12, 2012 02:33 AM
---
Posted by: Wild Thing at July 12, 2012 02:35 AM
---