« Mayor Bloomberg: Police Officers Should Not Protect Americans Until Strict Gun Control Is Enacted - This is INSANE | Main | Paul Ryan: Obama's Comments About Business Reveal True Philosophy »
July 26, 2012
Christie says he's open to 2016 presidential bid ~ Please NO!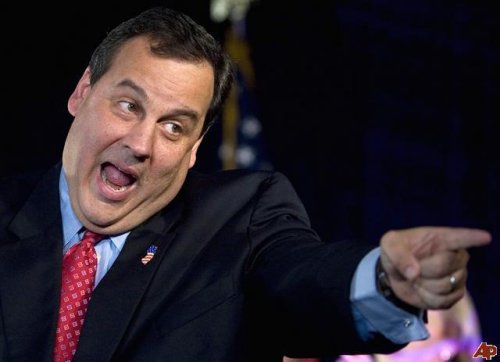 Christie says he's open to 2016 presidential bid

OCEAN CITY, N.J. (AP) — New Jersey Gov. Chris Christie says he's open to running for president in four years if the job is open.
The first-term Republican says he hopes fellow Republican Mitt Romney beats President Barack Obama in November and seeks re-election in 2016. But if the presidency is open, Christie says he'll "certainly think about it."
Christie rebuffed an opportunity to seek the GOP nomination this year. He was asked Wednesday at a boardwalk stop in Ocean City about running for the top spot in the next election.
He said: "If there's an opportunity for me to serve in another capacity and I think I have something to add to the mix, I don't think I'd back away from it."
Christie has been mentioned as a possible Republican convention keynote speaker.
.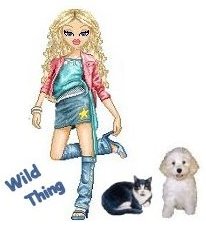 Wild Thing's comment...............
Christie will never be President. His brash personality may be acceptable in the North East States but it will never be a hit in a lot of other States.For the same reason in reverse that Bobby Jindhal or Bob McDonnell , Rick Perry, Portman and many others would never be elected in Christie's state. Christie's rants are already getting old even if they are made at jerks.
Plus he was all for the mosque at Ground Zero. When conservatives protested his strong stance on the mosque by sending him emails etc. Christie verbally attacked conservatives in a press conference.

He will not support Jessica's Law in his State. Bill O'Reilly even has a petition for people to sign to try and get Gov. Cuomo and Gov. Christie to change their minds.

He supports Obamacare He refused to join the other 26 States to sue ObamaCare. He supports gun control While he cut spending, Christie relied on stimulus funding for his state
One last thing, his saying maybe 2016 is saying that he does not Romney to get two terms if he wins and this is negative and shows how phony Christie's endorsement was for Romney. I am praying hard that Romney wins and we get Obama out of office for good. I also pray if that happens we never have another democrat president in my lifetime.

When Whitney Houston died Christie put the Flag at half staff and I posted about a Marine that spoke out against what Christie did.

Posted by Wild Thing at July 26, 2012 02:40 AM
---
Comments
Chrissie - you stated exactly my many reasons to not want Christie. At heart he is a complete GOP/RNC establishment man. That is code for Rino. Let him stay in New Jersey and hang around mosques.
Posted by: TomR, armed in Texas at July 26, 2012 12:58 PM
---
Tom, thank you so much.I agree with you.
Posted by: Wild Thing at July 27, 2012 02:15 AM
---