« Obama's Many Excuses and Like Obama None of Them Are Good | Main | Narcissist-In-Chief Uses First-Person Pronoun "I" And "Me" 117 Times In A Single Speech »
July 07, 2012
African-American Pastors Call On Black Christians To Withhold Support For Obama Over Gay Marriage Backing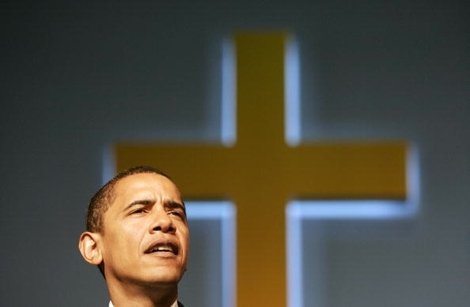 African-American Pastors Call On Black Christians To Withhold Support For Obama Over Gay Marriage Backing…

After failing to receive a response to their request to meet with President Barack Obama and Attorney General Eric Holder to discuss the administration's support for same-sex marriage, the Coalition of African-American Pastors is now calling on other black Christians to withhold support for Obama's re-election.
"By embracing gay marriage, President Obama is leading the country down an immoral path," said Rev. William Owens, the president of CAAP, in a statement. "The Black Church has always been the conscience of America, and today we are calling on black pastors and black Christians to withhold support from President Obama until he corrects course."
CAPP's letter to Obama and Holder expressed their disappointment.
"President Obama is the fulfillment of our dreams for our sons," they wrote. "And he has broken our hearts by using his power and position to endorse as a civil right something that is simply wrong. . . Some things are bigger than the next election."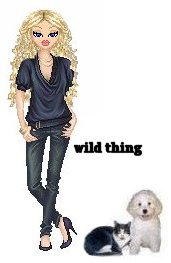 Wild Thing's comment............
I sure hope they wake up big time and stay awake about Obama.
Posted by Wild Thing at July 7, 2012 04:50 AM
---
Comments
There may be some hope there. A few Black clergy see what is happening and the causes and are speaking out against socialism(and obama). Rev Manning is one.
I have met a few Black clergymen and found them all to be very spiritual(not the same as the televangelists or the Jacksons and Sharptons). These fellows know that their communities are dysfunctional and it concerns them. However, I believe that their preaching the word pales in comparison to the attraction of govt. programs, handouts and dependence. It is doubtful that many Blacks will change their votes. But, we can hope that discouragement at the failure of so many obama promises will cause many Black voters to not show up at the polls.
Posted by: TomR, armed in Texas at July 7, 2012 11:58 AM
---
Tom, thank you for sharing that.
I agree, I am hoping too they will see how they are being used and how Obama like the dems always have keep them down and needy.
Posted by: Wild Thing at July 8, 2012 02:56 AM
---