« RNC Chairman Reince Priebus is Awesome! | Main | D-Day June 6th, 1944 Normandy France »
June 06, 2012
Republican Gov. Scott Walker's Victory Speech after Winning Recall Election by Wide Margin – Video
Republican Gov. Scott Walker's Victory Speech after Winning Recall Election by Wide Margin

.

Here is a statement issued tonight by Gov. Mitt Romney congratulating GOP Wisconsin Gov. Scott Walker on his huge victory tonight in the Recall Election mounted by the Democrats against him:
"I congratulate Scott Walker on his victory in Wisconsin. Governor Walker has demonstrated over the past year what sound fiscal policies can do to turn an economy around, and I believe that in November voters across the country will demonstrate that they want the same in Washington, D.C. Tonight's results will echo beyond the borders of Wisconsin. Governor Walker has shown that citizens and taxpayers can fight back – and prevail – against the runaway government costs imposed by labor bosses. Tonight voters said 'no' to the tired, liberal ideas of yesterday, and 'yes' to fiscal responsibility and a new direction. I look forward to working with Governor Walker to help build a better, brighter future for all Americans."
.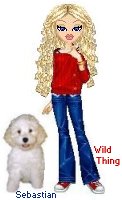 Wild Thing's comment.............
Thank you God!! Absolutely fantastic news!!!!!!!!!
And the Republican Lt Governor Rebecca Kleefisch also won by about the same margin.
Posted by Wild Thing at June 6, 2012 02:55 AM
---
Comments
With the elections in Wisconsin, yesterday was a milestone in the continued self destruction and degradation of our public sector labor unions led by a leadership and the unproductive collectivist ideology they espouse together with this administration in the White House today.
This one term administration in the end will have done so much to divide Americans with its empty rhetoric that draws on the basest of human emotion, avarice, jealousy and class envy with authority.
This President, the great leveler, muddled in process and politics, rallies popular resentment on employers, industrious folk and American self reliance with his continued static folly that the only way we can make some of us better off is by making some of us worse off.
Exemplary Wisconsin Governor Scott Walker represents the future of the Republican party, principled conservatives with courage, grit and perseverance that seek dynamic results oriented reform, limited government with unlimited opportunity with a firm reliance on providence with our creed of God and Country, not the sloth and deceit of the creed of equality and environmentalism.
To further illustrate and compound this victory in Wisconsin yesterday and to counter the Unions and Democrats explanation/discharge that this election was bought:
for the record, Walker out raised Barrett 5 to 1 in-state.
Wisconsin citizens voted yesterday for Americans that work for a living, not Americans that vote for a living.
Yes this win is a positive prescient sign, but all victory is fleeting.
There is also a portent signpost ahead of the real hard work in governance that begins January of next year as American resiliency and the future of this republic are truly tested.
Posted by: Carlos at June 6, 2012 10:17 AM
---
This is further evidence that the 2010 election victories by so many conservatives was not a one shot fluke. I also believe it is a repudiation of union bully/thug tactics, criminal activities and monetary cost. Unions continue to decline and whenever given the chance the general public has shown that they are not supportive of unions. Unions only do well in states with the most corrupt politicians.
Posted by: TomR, armed in Texas at June 6, 2012 12:17 PM
---
Carlos, I hope and pray it shows the others if they take a stand they will be backed up.
Posted by: Wild Thing at June 7, 2012 01:54 AM
---
Posted by: Wild Thing at June 7, 2012 01:56 AM
---