« Obama In Panic Mode and Desperate for Votes Announces No More Immigration Laws for the ILLEGALS under 30 Then He Snaps At Reporter | Main | Obama: The Biggest Government Spender In World History »
June 17, 2012
Former Attorney General Alberto Gonzalez Says Obama Immigration Move Violates Oath Of Office
Former United States Attorney General Alberto Gonzales sat down with Uma Pemmaraju to talk publicly for the first time about President Obama's policy shift on immigration. While Gonzales believes the government needs to do something to help qualify immigrant children, he said he has a problem with the way the president is trying to accomplish that goal.
He said, "Substantively the problem I have is that it doesn't deal with a more secure border, it doesn't deal with requiring tougher workplace enforcement, it doesn't deal with visa overstayers, it doesn't deal with the millions of immigrants who came to this country illegally as adults."
Gonzales said the decision was politically motivated being that it is an election season. He called the move a "temporary fix" and said the issue is "going to require combined wisdom of the White House and the leadership in Congress to find a solution."
He agrees with Governor Romney that this kind of action may make it difficult to pass widespread immigration reform. "I believe strongly it's important for this country, to know who's in this country in a post–9/11 world and why they're here."
Gonzales said, "The best way to deal with this issue is in a comprehensive fashion that's consistent with the rule of law." He continued that the law would need to meet both national security and economic needs of the United States. "There are things that should be done in conjunction to reassure everyone that we are not only a compassionate nation in taking care of these kids, but we're also a nation of laws and that we enforce our laws."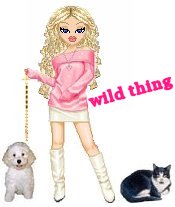 Wild Thing's comment.............
If they fall for this from Obama it shows also how little they realilze what a liar he is. Let's say he does not win the election even with this breaking the law he is doing so they can vote.... all Romney would have to do if he wins would be to overturn it.Then they would be right back where they were before. Not sure if that is possible but if I was the new President I sure would try.
Posted by Wild Thing at June 17, 2012 02:50 AM
---
Comments
This declaration hurts a lot of Obama's most ardent supporters, the Union members.Yet Trumka comes out in favor of it? Go figure.
The fact that Obama has once again skirted Congress and ignored the Constitution, comes as no surprise.
We can expect a lot more Executive Orders between now and Jan. 20, 2013.
A few months ago he told the Russian premier that after his re-election he will,"not be as restricted." With actions like this,it looks as if he is acting like he is "unrestricted" right now.
He is pulling out all the stops, as can be expected from a desparate man, who holds too much power.
The critical question here is how much will the American Media allow him to get away with, before they start challenging actions like this. From the looks of things, that may not happen.
Posted by: Sean at June 17, 2012 10:02 AM
---