« D-Day June 6th, 1944 Normandy France | Main | Barack Obama nor his wife Michelle Did a Single Thing to Commemorate D-Day! SHAME ON BOTH OF THEM! »
June 07, 2012
Obama Marks D-Day Anniversary By. . . Releasing A Campaign Video From Latino Singer Tax-dodger Marc Anthony

Obama Marks D-Day Anniversary By. . . Releasing A Campaign Video From Latino Singer Marc Anthony…

The Obama campaign released an ad Wednesday featuring singer and tax-dodger Marc Anthony, targeted at Latino voters.
"We have jobs, the economy, education, immigration — President Obama is on our side on all of them," Anthony says in the ad.
The singer will host a fundraiser for the president at the Jackie Gleason Theater in Miami Beach later this month.
Despite his support for Obama, Anthony has run afoul of the federal government in recent years.
In December 2010, the federal government filed a tax lien against the singer for $1.6 million, in addition to a $1.8 million lien filed by New York authorities — the back taxes totaled $3.4 million.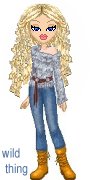 Wild Thing's comment........
All these people around Obama that do not pay their taxes. sheesh
Isn't it wonderful how Obama used D-Day to campaign and then this video as well......NOT.

Posted by Wild Thing at June 7, 2012 02:50 AM
---