« Barack Obama nor his wife Michelle Did a Single Thing to Commemorate D-Day! SHAME ON BOTH OF THEM! | Main | Senator Dianne Feinstein on Obama's WH Intel leaks...." in all my years on the Intelligence Committee I have never seen it worse." »
June 08, 2012
Nancy Pelosi Said : " I Do My Religion on Sunday in Church"
Nancy Pelosi when Asked if She, as a Catholic, Agrees with Catholic Church Teaching: "You Know What – I Do My Religion on Sunday in Church . . ."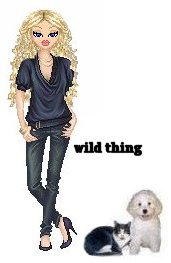 Wild Thing's comment..........
And God said, drop (down on your knees) and give me twenty pushups.
Just think one day Nancy will be out of office for good, I wish that day would happen soon. We could celebrate on here.
Posted by Wild Thing at June 8, 2012 02:47 AM
---
Comments
Oh, Nancy.
You say, "I Do My Religion on Sunday in Church".
But how many times in your long career in Washington have you not heard the House Chaplains recite in their daily benediction from the same dais before the great chamber you once presided this favorite passage that follows.
Today our nation has a greater problem of the heart. We are surrounded by the effects of forgetting—even forsaking—God, as a nation, its citizens and its leaders.
For some Americans the problems may be too big for human effort, particularly for those that try to separate God and country.
Oh Nancy, you have brought great harm to your country.
Seek contrition, penance and redemption. Join the daily plea and prayer of the House Chaplains:
"If my people, who are called by my name, will humble themselves and pray and seek my face and turn from their wicked ways, then I will hear from heaven, and I will forgive their sin and will heal their land" (2 Chronicles 7:14).
Oh, Nancy, if we don't know where we've been, if we don't where we are, if we don't know where we're going, any road will take us there.
Posted by: Carlos at June 8, 2012 05:43 AM
---
Pelosi has no soul, no conscience. She probably qualifies for the title of mentally disabled. What bothers me more are the people who continuously reelect her.
Posted by: TomR, armed in Texas at June 8, 2012 11:56 AM
---
Carlos, well said thank you.
Tom, I agree it sure seems that is exactly true about Pelosi.
Posted by: Wild Thing at June 9, 2012 04:57 AM
---