« CNN Chris Matthews Not 100% Happy With Obama | Main | RNC Chairman Reince Priebus is Awesome! »
June 06, 2012
MSNBC Ed Schultz Reacts To Gov. Scott Win Last Night
Ed Schultz, an ardent supporter of unions and the recall of Gov. Scott Walker, reacts to the Wisconsin electorate voting to keep Walker as governor.
Video above.......
Schultz: "This Is Not Going To Be An Easy Night For Many Broadcasters Who Are Liberal"…
ED SCHULTZ: This is not going to be an easy night for many broadcasters who are liberal. This is not going to be an easy night for this broadcaster. To say that I'm shocked and stunned is pretty much an understatement. But I also think that it is a real warning to Americans that money is now infiltrated into our political system like we have never seen before, and the ruling by Citizens United is now a real message to every American.
It is going to take an insurmountable amount of effort on the ground for the progressive movement and the Democrats to do what they need to do in 2012. And this is also a real message to local politics that this money will filter down, and Citizens United will affect federal and state elections over time.
.

And he also said transcript below...this that is not on this video but the video for transcript below can be found just click here.

"In many respects it's to be expected, considering how much money was thrown at this race. You know, NBC is calling it for Walker. Okay, I think it's awful close and there's a lot of absentee ballots yet that are still out and it's going to be very, very close down to the wire" MSNBC's Schultz said.
"Certainly it is not the end and it's going to be an opportunity for the progressive movement to regroup nationally and understand exactly what they are up against," a teary-eyed Schultz lamented.
"And this sets the template for the Republicans and tells the right-wing in this country that if they can outfund their opponent they have a real good shot as winning," Schultz, an enthurasatic supporter of President Barack Obama in 2008 said toward the end of the segment.
Ed Schultz concluded the segment by making a wild assertion. "Scott Walker could very well be indicted in the coming days," the MSNBC host said.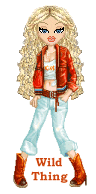 Wild Thing's comment.......
Schultz is very upset. I could care less, what about how upset the people in Wisc. have been to even have to go through this again for the left's recall.
Posted by Wild Thing at June 6, 2012 02:47 AM
---