« 3 Years Of Obama's Job Promises, Promises ~ video | Main | 91-Year-Old WWII Veteran Receives High School Diploma »
June 11, 2012
Lanny Davis Blasts Obama Campaign

Lanny Davis: 'You Have Vicious People Who Are Working For The President'
Former Clinton aide takes Obama officials to task for saying Cory Booker is "dead to us." "It may be meltdown unless they come to their senses. Why would they want to create enemies, or depict people as enemies: who are their friends?"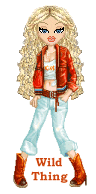 Wild Thing's comment..........
This thing is gonna get ugly. the long knives are being brandished inexorably resulting in a democratic presidential campaign of an extraordinary viciousness. I am so angry about Obama being president it would not bother me at all if the anger at him from his own party gets stronger. He is horrible.
Posted by Wild Thing at June 11, 2012 04:50 AM
---
Comments
What Mr. Davis is saying is absolutly true.
The Obama people need to focus on issues and his record and forget the personal attacks.
Unfortunately that chapter is not to be found in the "Chicago Progressives Campaign Manual."
That being said, the problem is this. If Obama begins talking about his record, he will rapidly put himself in a hole.
The 10% undecided, that were mentioned ,are largely made up of folks that look past all the hoopla and rhetoric and study the meat of the issues.
Once they begin to do that, they will see how poorly this President has performed and how incompetent he has been, in so many areas.
Posted by: Sean at June 11, 2012 10:47 AM
---
Actually Lanny Davis's statement could also apply to the fiasco that was the Repub primary. The real conservatives bashed themselves to death and the moderate prevailed.
In obama's case he is not bashing fellow Dem's so much as just throwing them under the bus. The 10% undecided is probably much more than that, maybe 25-30%, and I bet they are questioning obama's loyalty to anyone but himself.
It really appears right now that Romney can win lots of independent voters by just staying calm, dignified and honest. Both Romney and obama have political records of flip flopping for political gain. obama however has a record now of political plans and decisions which have hurt Americans economically and lessened our prestige on the world stage. Romney doesn't have this problem. Also, Romney has a highly visible record of success in the business world that obama does not have. I think this election is the Repub's to lose. And that scares me.
Posted by: TomR, armed in Texas at June 11, 2012 01:40 PM
---
Thank you sooo much Sean and Tom.
Posted by: Wild Thing at June 12, 2012 12:23 AM
---